Jordi Xifra, Professor of Public Relations at Pompeu Fabra University in Barcelona, in this interivew discusses place reputation and the question why public diplomacy is crucial for the brand positioning of regions and stateless nations, such as Catalonia.
Learn about:
Why strategic place communications is not the same as product communications;
The role of sports events in nation building;
What it takes to build a unique brand position of a place;
Why there is a need for more research surrounding the reputation of places;
The most common mistakes when trying to create or change the image of a place;
His thoughts on Catalonia as a public diplomacy case study.
---
Jordi, you are a leading researcher in public relations and strategic communications. Do you remember what got you interested in those fields?
Although my father introduced Public Relations (PR) Education in Spain in the late 1960s, I wasn't interested at first. I studied Law and my first work was as lawyer. My PR research and teaching career really began when I started teaching a course on "Freedom of speech" in the PR School of the University of Barcelona. I found that the field of PR was not well covered. Just imagine, the lecturers who taught PR were advertising specialists!
I thought that someone should start doing research on Public Relations, so I moved from my lawyer activities to teaching PR and doing research on the field.
From a strategic communications perspective, which do you think is the most common mistake when building the image of a place?
A very common mistake is to treat a place the same way as a product. When we build the image of a place, there is one particular element that we need to keep in mind: the audience that we try to reach when promoting a place cannot test the "product" – for example, a destination – prior to "consuming" it. Place branding processes therefore need to find ways to fill the gap with specific and singular tactics.
Another common mistake is to consider place branding as a strategy that "merely" serves to promote tourist destinations, where in reality it can serve many purposes.
What would be your advice to a country or region that wishes to develop and communicate its unique brand proposition?
Developing a brand position means building mental borders among a group of people or the general public. Those mental borders are not physical or geographical, but reputational. So, the unique brand position has to be consistent with what is included within the mental borders.
From a narrative perspective, the unique brand position should summarize perfectly the identity of the country or region.
One of your research topics is communication related to sports. What is the role of sports events in nation building?
There seems to be a clear relation between sport events and nation building, but it is complex. Sports are probably the best "place" to produce national feelings. All sports events are a competition between places (countries, regions, cities, neighborhoods…) or between representatives of these places.
A country's or nation's athletes are the "ambassadors" of the place and its brand. History has shown that sports events can be powerful means of nation building.
You have done extended research on the case of Catalonia. Which aspects of Catalonia as public diplomacy case study do you find the most intriguing?
Catalonia as stateless nation strongly believes in the benefits of public diplomacy and has implemented a public diplomacy governmental action plan. Today, thanks to its public diplomacy strategy, a lot of people around the world know Catalonia as a place with a different culture than the Spanish one and that the Catalan government wants to achieve the independence of the region.
Public diplomacy is a big part of the governmental efforts of the Catalan government, which makes it an excellent case for research on public diplomacy of nations without state. In addition, comparing Catalonia with the public diplomacy efforts of the Spanish government shows how different is the intensity of those efforts in the two sides.
When you have political borders, you don't need to create mental borders and your public diplomacy strategy can be weak (Spain). When you don't have political – state – borders, you must build mental borders and differentiate your nation trough a strong public diplomacy strategy (Catalonia).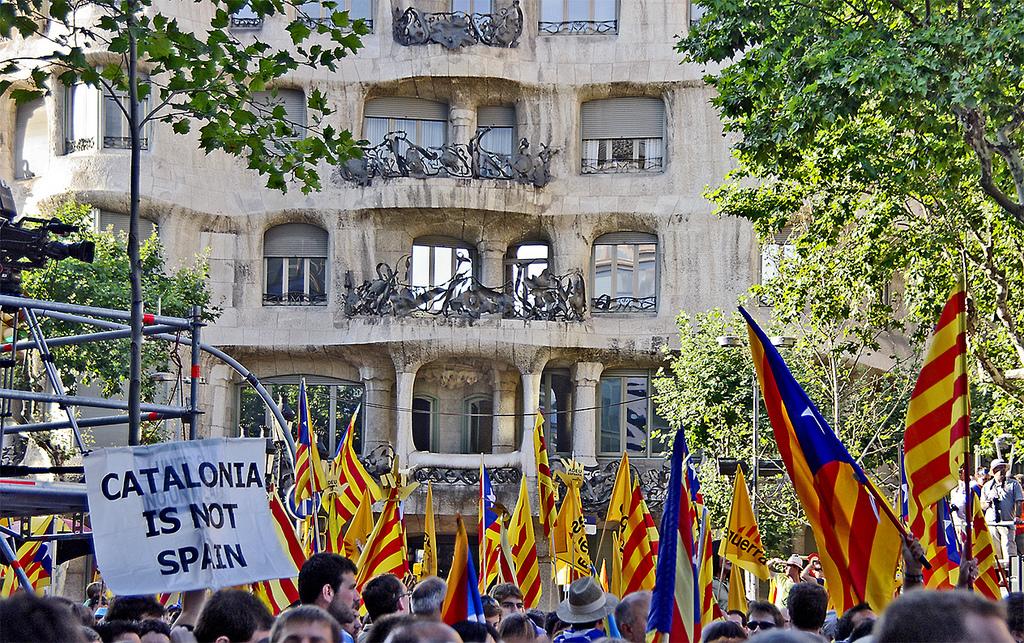 Your thoughts on the current state of place reputation research?
There is a lack of conceptual clarity of what place reputation actually means, which is linked to the lack of qualitative studies in reputation research. Reputation research is predominantly quantitative, and this provokes biased results.
Furthermore, is there one reputation only? Is Barcelona's reputation the same for tourists and for the attendants of a conference? What about internal reputation, namely the reputation of Barcelona according to the city's residents? Is Barcelona's reputation the same across groups of tourists, such as affluent, older visitors and high school students?
I think reputation is crucial for places, but we need to get a better idea of what reputation is and which psychological, relational and communicative processes influence and shape the reputation of a place.
Thank you, Jordi.
---
About Jordi Xifra
Jordi Xifra is Professor at Pompeu Fabra University in Barcelona, where he is the director of the Master of Science in Strategic Communication and Public Relations, a degree jointly awarded with the University of Stirling (Scotland).
He has published more than 15 books on public relations and public affairs in Spain and South America, and his articles have been published in academic journals such as Public Relations Review, Journal of Public Relations Research, and American Behavioral Scientist.
Dr. Xifra founded AIRRPP, the Spanish Public Relations Research Association, and is the co-editor of Public Relations Inquiry (Sage).
---
Enjoyed our interview with Professor Jordi Xifra on place reputation, public diplomacy and Catalonia? Spread the word!