Meet Roger Pride, managing partner of brand consultancy Heavenly in London, UK, experts in developing place brand strategies for nations and destinations. In this interview, Roger tells us about his strongest moments, place branding challenges and sources of inspiration.
Learn about:
Why place branding must go beyond communication;
How a successful positioning and brand strategy helps reinforce what makes a place special and appealing;
Why place branding should influence strategy and development and help improve the way in which people engage with and experience a place;
The nation branding of Wales – main challenges and achievements;
Roger's most memorable moments as marketing director of Visit Wales.
---
Roger, your main achievement as managing partner of Heavenly brand consultancy so far?
Making the decision to move from the public to the private sector after years of doing one of the most rewarding and enjoyable jobs in Wales was not easy. So I think making the successful transition to consultancy in a very competitive market is the biggest achievement.
I have benefited from being able to understand the challenge from the clients' perspective. Having sat on their side of the table I understand the complex stakeholder environments which often surround place projects. We have been fortunate in winning some great projects.
And the greatest challenge?
Perhaps the greatest challenge was to create a competitive positioning for Northern Ireland which everyone could support. In a country where every colour, name and symbol has different meaning depending on which community you are from, gaining consensus without compromising effectiveness was a real challenge. But I believe we found a solution which achieved that.
In your view, what is place branding all about?
Place branding is about creating a lodestar which helps guide the development and marketing of a place whilst helping to shine a light to improve the clarity and visibility of a place within target audiences.
Most people now understand that successful place branding goes far beyond logos and design.
To be truly successful, place branding must go beyond communication. It should reflect the truth about a place, but also influence strategy and development and help improve the way in which people engage with and experience a place.
I agree with the view that the brand is the place, but a successful positioning and brand strategy helps reinforce what makes the place special and appealing. It also helps create a narrative which resonates with the people who live and work there and which engages with people externally.
When companies brand a product or service, they pay brand consultants a lot of money to create a brand personality, a set of brand values, brand language, a brand tone of voice, and brand iconography.
But all of these already exist within a place, so successful place branding identifies, understands and celebrates these attributes and presents them with imagination and creativity.
Your reflections on the nation branding of Wales?
When I helped develop the first nation brand strategy for Wales almost 10 years ago, Wales was at the forefront of creating a nation brand approach. As in most places, there are people in key positions who understand and appreciate the value of a compelling brand, and there are those who think it is irrelevant and therefore a waste of money.
To date, the Wales brand approach has been focused on marketing and communications. In that sense, it has been very successful, unifying a very diverse range of communications. But the brand has not really been used as guidance for policy and strategy.
To be honest, this is very difficult to achieve at the national level. Because of the way the brand was developed, it was externally focused and we failed to create a narrative and set of key messages, which the people and businesses in Wales could support. Those are the lessons I have taken into the current work with Heavenly.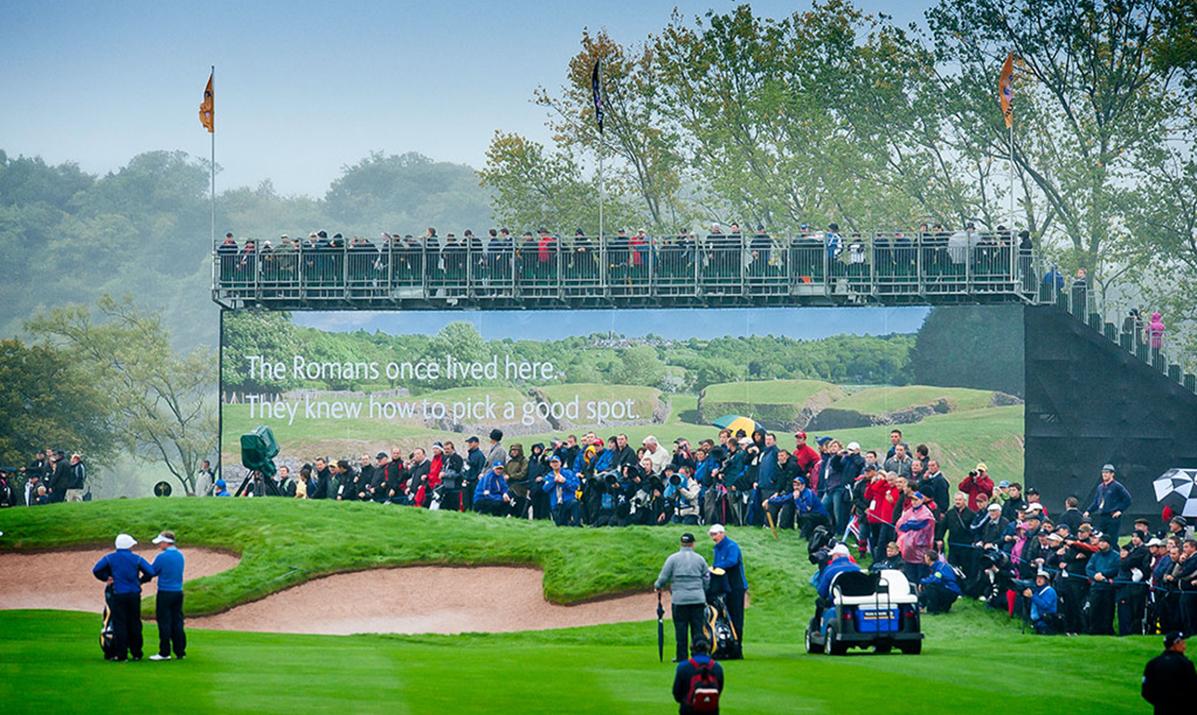 Which aspect of leading the

Place Marketing

agency for Cardiff, capital of Wales, did you find most challenging – and which most rewarding?
I was brought in to lead the organisation through a difficult period, when it was threatened with closure. The incoming political administration wanted to integrate the company's functions into the local Council. Cardiff & Co's biggest weakness was that it was set up as a pure marketing organisation, or perhaps more accurately, as a pure promotional agency.
As such, although it received great support from the private sector, it had little control of the levers which affected the way the city worked. Those levers were still in the control of the council.
Whilst I don't believe that integration into the Council was the right answer, politically it was impossible to move functions out of the council and under the control of Cardiff & Co. And without that degree of influence, the potential of Cardiff & Co was limited.
The greatest achievement was to retain the support of private sector, and the enthusiasm and professionalism of the staff at a difficult time.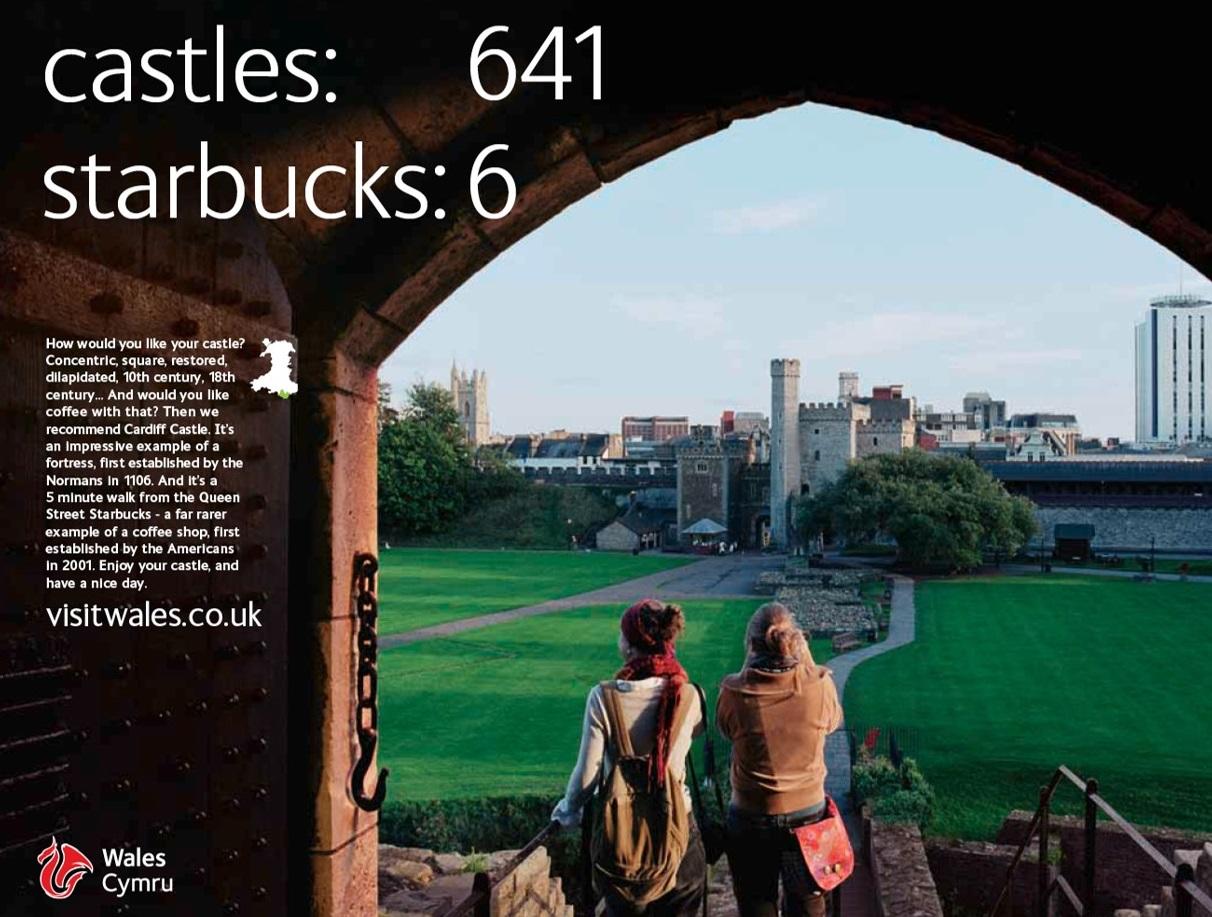 Your most memorable moment as Marketing Director for Visit Wales?
There were several highlights including winning multiple marketing awards, and successfully hosting several major sporting events, such as the Rugby World Cup and the Ryder Cup.
Perhaps the most memorable moment was leading a successful fight back campaign for Wales, following the damaging effects of the Foot and Mouth outbreak in 2001. It was a really difficult time for the tourism sector in Wales, but it was a catalyst for the then Wales Tourist Board to create a real and rare bond with tourism businesses because of the way we helped them through the crisis.
The campaign culminated in a "world first" for destination advertising when we filmed and broadcast ads on national TV on the same day. We did this for 5 consecutive days. The idea was to show real people having a great time in Wales on that day. We felt real visitors to Wales were much more persuasive and believable messengers than the politicians or celebrities being used by other destinations.
Do you agree with Doug Lansky that DMO's have to focus less on marketing and more on the management of their destination, to avoid a growing authenticity crisis?
I understand what Doug is saying and for the reasons outlined earlier I have a great deal of sympathy with his view. But I believe true marketing involves much more than promotion. Marketing involves shaping the product and enhancing experiences.
So I am less inclined to see the distinction between destination management and destination marketing.
Destinations are not going to change their reputation through traditional paid for advertising. They will have to earn coverage by creating compelling content, delivering memorable experiences and encouraging advocacy from both citizens and customers alike. This suggests that the way a place delivers its "product" is key.
As former adviser to the First Minister, and creator of Wales' first genuine place brand – to whom do you turn for inspiration, ideas and insights?
Adam Morgan, author of Eating the Big Fish was a big influence on me. In this book he develops the idea and principles of Challenger Branding. The book and Morgan's ideas helped to give me a vocabulary to help convey the things I instinctively believed about marketing: the need to challenge convention, the need to be original and lead the thinking in your sector, the need to take reasonable risks, and the importance of building brands around strong ideas and clear beliefs.
Challenger Brands are unlikely to be market leaders, but they challenge the marketing orthodoxy and status quo by bringing fresh thinking to their sector. I tried to position Wales as the first challenger place brand.
Tony Davison, Creative Director of Wieden and Kennedy was also an influence. We had great debates on how to market Wales. Tony did not believe that a place was a brand and he felt that the role of Visit Wales was to "give Wales a voice". This led to us paying a great deal of attention to creating a consistent tone of voice for all our Wales communication. Our distinctive tone was one of the most compelling aspects of the Wales brand.
Your favorite (place branding) book in 2014? And which books are on your list for 2015?
I recently read "The Victory Lab", a book which explores the way political campaigning has changed dramatically in the 21st Century.
Next on my reading list is Adam Morgan's new book "A Beautiful Constraint". It describes how to take the kinds of issues that all of us face today — lack of time, money, resources, attention, know-how — and see in them the opportunity for transformation of oneself and one's organization's fortunes. I am sure I will find some principles for places in that.
Thank you, Roger.
---
About Roger Pride
Roger is a Managing Partner of www.Heavenly, an independent, international brand consultancy headquartered in London. He leads the Place Brand practice within the consultancy, but also works on brand projects across a range of sectors.
Roger strongly believes that working on brands which are not related to place offers a different perspective, which helps him challenge some of the conventions around place branding.
In a relatively short space of time he has worked on projects for Northern Ireland, Birmingham City Region, Wiltshire, Atlantic Arc cities, Cardiff and Calderdale in Yorkshire.
---
Enjoyed our interview with Roger Pride on national branding of Wales and his work as place branding consultant at Heavenly? Spread the word!