Nigel Morgan in this interview shares his thoughts on destination brands, the United Kingdom, Wales and the importance of sporting events for places and their brands.
Learn about:
The consequences of Brexit from a place brand and reputation point of view;
How the Brexit decision affects Nigel both personally and professionally;
How the branding of places can support sustainability;
Whether major sporting events have a lasting impact on the brand or reputation of places.
---
Nigel, do you remember the first time you thought about destinations as brands? What got you interested in destination branding and marketing?
In 1996 Annette Pritchard and I wrote a paper comparing the marketing communications of Wales, Scotland and Ireland and that got us both talking about destinations as brands. At that point I was just getting back into research as, after completing my PhD on seaside resort marketing in 1991, I had been working in PR and tourism marketing at a time when destination marketing was really taking off in the UK.
How has your view on the branding and reputation of destinations changed over the years?
Considering the field is now around 20 years old, my thinking couldn't fail to have evolved in that time. So, yes my thinking has changed around the desirability and feasibility of communicating too focused a message and over the complex relationship between destination and place reputation.
I have always viewed place reputation as a political and sociocultural field as much as a marketing field. I'm pleased to see that this dimension has been gaining ground in recent years.
With the BREXIT referendum, a majority of UK citizens have voted to leave the European Union. In your view, which are the likely consequences from a place brand/reputation point of view?
This is a question many commentators and academics are addressing across the UK right now, although there is so much to digest and discuss, that it is not the top of the list for politicians. Indeed, with both main political parties engaged in internal leadership battles at the time of writing, nothing is clear right now.
I think Brexit might have a short-term impact on the UK's previously strong reputation as an open and multi-culturally diverse country, where people want to work and study. However I don't think it will affect its robust reputation as an exporter of quality products and as an attractive and heritage-rich tourism destination. Overall, I am hopeful and confident that in the medium term, the UK will prove a resilient brand.
How does the BREXIT decision affect you personally and professionally?
The decision has had a huge personal and professional impact for me. As a committed European I am extremely sad. From a professional point of view the financial implications for the UK Higher Education sector are uncertain, both in terms of student recruitment and regarding research collaboration and funding, much of which is facilitated by the EU.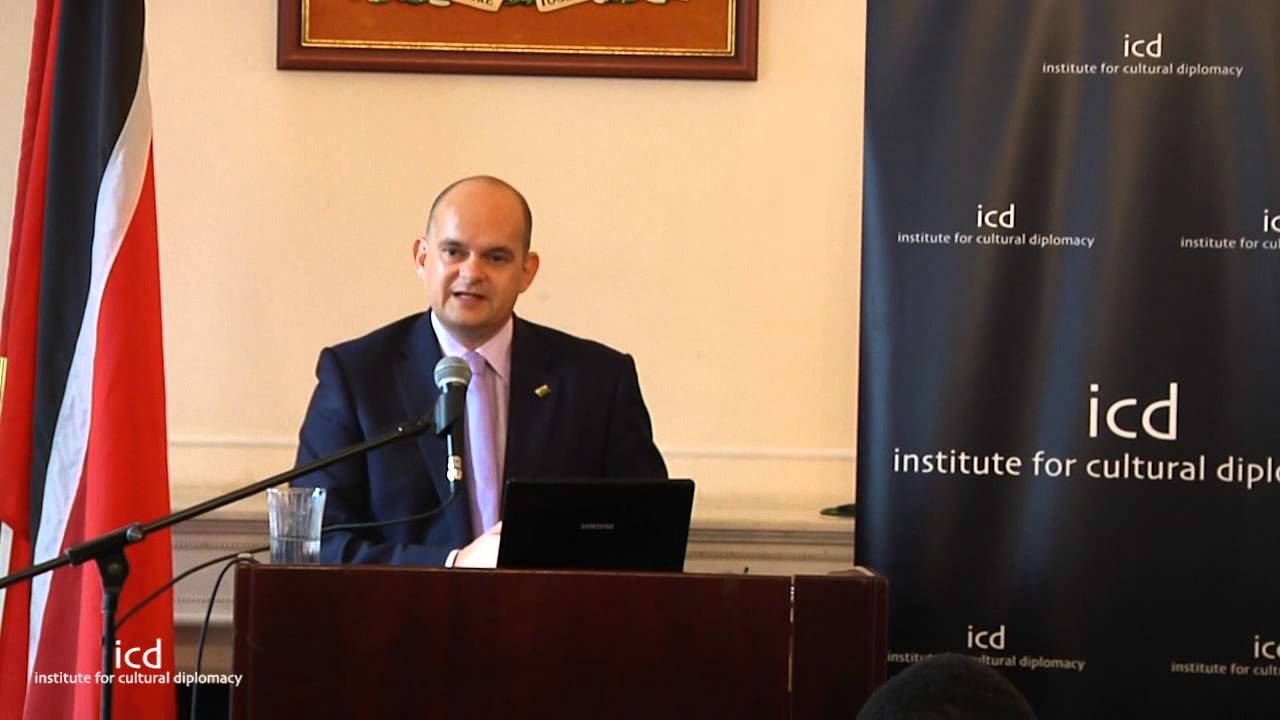 The desire to leave the European Union seems particularly strong in Wales. Having worked closely with the Welsh government as advisor on its national and destination branding, do you have any explanations for this?
I wouldn't say it was particularly strong in Wales; it actually translates into a margin of 120,000 votes. However, it was a surprise that a country that has benefited so significantly from European Structural funds voted Leave.
Interestingly the situation in Wales mirrored that in England, with both capitals (Cardiff & London) voting to Remain and many less affluent areas voting Leave. I think there was a not insignificant protest vote against the political process from these areas, whilst the lack of a strong independent Welsh media (unlike in Scotland) is surely a factor.
Among your more than 20 consulting projects completed so far, which have been the most rewarding? And which are your key insights?
These projects span two decades and have been so varied – from working with the BBC to advising Erbil City in Kurdistan. Possibly the most interesting was a recent project I completed for UEFA on the growing relationships between leading football clubs and regional/national identities.
Probably the key insight from all my consulting projects so far  is the lack of consistent implementation of the project outcomes. So many strategies around the world are undermined by a failure to follow through due to political considerations.
In 2012 you co-edited the book Destination Brands: Managing Place Reputation (Routledge) – why and how should destinations manage their place reputation (brand)?
That was the third edition of the book, with the first being way back in 2002. In that time the landscape of the field has changed so much that it is a very crowded space now. In reality, of course, destinations cannot strictly speaking manage their reputations. In that book we as editors talked about the ways in which they can work as stewards of their identities and reputations.
And in regard, I think it is time for another edition as the world is already a very different place to the one it was in 2011, when we actually brought the book together.
Nigel, you are a strong advocate for sustainable development of cities and destinations. To your mind, how can the branding of places support sustainability? Are there any best practice examples?
The branding of places can directly support sustainability and there are many countries now looking to 'brand' themselves as carbon neutral, tolerant and open, and so forth. The gestalt-brand of the Scandinavian countries does well here in particular.
You are also a big sports fan. Do you think major sporting events have a lasting impact on the brand or reputation of places, such as cities or countries?
In short, there are many places which have staged successful sporting events and derived huge immediate success and profile from those events – Olympic Games (Barcelona), Ryder Cups (Celtic Manor in Wales), FIFA World Cups (South Africa) and so on. Cardiff itself is hosting the Champions League Final in 2017.
There is less agreement over the longer-term impacts of those types of events – I think any lasting impact comes from more than just hosting the event. It has often been a catalyst for something else already in train – like in Barcelona – or the pinnacle of a wider shift in reputation, like South Africa and the football and rugby world cups staged there. Ultimately, it is what else you do in association with an event that makes the difference.
Thank you, Nigel.
Connect with Nigel Morgan on LinkedIn.
---
Enjoyed our interview with Nigel Morgan on destination brand strategies, Brexit and the role of sporting events in city and nation branding? Share and spread the word!