Peru: a country and destination with a strong indigenous population, lush rain forest, huge biodiversity, a rough and beautiful coastline, a massive capital (Lima) – but also still plagued by poverty and inequality. In a nutshell, that's the perception I had of Peru before visiting. But how close to reality are our perceptions of a country we have never visited in person? How is the country changing and who are the Peruvians who, through their innovative work and ideas determine the fate and reputation of their homeland?
In February 2019 I had the opportunity to find out, following an invitation by PromPerú to visit the country over 10 days. During those days of touring around Peru I spoke with many people, saw and experienced some of the tourist highlights (Lima, Cusco, Sacred Valley, Machu Picchu), ate extremely well at some of the world's best restaurants – and fell asleep each night impressed by the professionalism of the guides and the hospitality of my hosts.
Here I offer you a collection of stories – interviews with persons who are changing Peru to the better, who know how the nation ticks, what it needs and the huge potential still to be seized.
---
We already published our interview with Isabella Falco some while ago. In it she explains how PromPerú, the country's investment and tourism promotion agency which she leads, approaches the delicate task of strengthening national identity and securing economic development opportunities.
---
Tourism performance was a main focus of my Peru visit, and in this area one person stands out: José Koechlin von Stein. Together with his wife he founded and runs the Inkaterra Hotels, a collection of sustainable luxury accommodation spread across the country. In the interview he tells us why the strong focus on sustainability and wildlife conservation, and how Inkaterra – through the experiences it offers – is contributing to the success and reputation of Peru as destination.
---
Sometimes it takes a foreigner's fresh eyes to see and describe a country's brand assets. Xabier Diaz de Cerio – originally from Basque Country in Spain – through his work as journalist and editor, and now via his creative design agency, is an expert in explaining and illustrating what makes Peru special: its products, landscapes and people. Find out about his views on Peru, its branding, and country-of-origin strengths in this interview.
---
Journalists and advisors are almost always a good source for information and to learn about a place's history, challenges and ambitions. Meeting with Ernesto was especially valuable due to his focus on branding and marketing. Here he shares his thoughts on how Peru has regained its national self-esteem, the role of smart country branding and future opportunities.
---
When brainstorming about whom I should meet and interview for our special report on Peru's brand, its national identity and economic development, Dr Rolando Arellano was among the names that came up right away. He is one of the most prestigious experts in marketing for developing countries, having published 21 books and more than 400 articles in academic and professional magazines.
---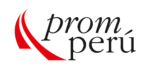 With thanks to PromPerú for facilitating my 10-day visit in February 2019, as part of TPBO on TOUR.