Rinske Brand and Rozemarijn Stam of BRAND The Urban Agency with offices in Rotterdam and Amsterdam, Netherlands, in this guest post share their reflections on the city of Sofia in Bulgaria, its identity and "City DNA".
Over the past year, we've had the pleasure to visit Sofia twice, and it continues to surprise us – for the better. Sofia is the oldest city in Europe, welcoming around a million visitors every year. This is modest, compared to the visitor numbers of cities like Bruges (8 million/year) and Amsterdam (18 million/year). But Sofia is a city in the making.
It seems as if there was never really a single shared vision guiding Sofia's development, but efforts are being made to alter this. The city's vision is set on 'Sofia 2050', a newly developed general strategy aimed at establishing an innovative, green and resilient Sofia by 2050. While implementing the new local development strategy, the city is also looking into repositioning itself – and in order to do that it needs to realise what it stands for, what connects its people and what makes them proud.
An initiative of PR firm United Partners, the Creative Lab on City Branding Sofia, for which we were invited, was held in October 2017. Together with a panel of young, innovative city makers and entrepreneurs, we discussed what is the DNA of Sofia. What typifies it?
Although 'Sofia as a brand' is still in its infancy, there is so much there to start building from. For us, three things stand out and are – in our opinion – crucial in the identity of this city (or even in any city): the city's past, its symbols, and most of all: its people.
1. The socialist legacy
Sofia's long and rich history can be found in its streetscape every single day.
The socialist era specifically has left considerable marks on Sofia and its residents – both physically and psychologically. The city was heavily destroyed during World War II, and its rebuilding in the post-war period gave the streets, squares and buildings a distinct socialist character.
It is, however, striking to see the socialist chapter of Sofia's history virtually erased from the collections of the Museum of History. That part of the past we found only in the suburbs, in the Museum of Socialist Art. Remarkably, Sofians themselves seemed to be utterly surprised that visitors were actually interested in the socialist past. But it is absolutely vital to investigate what is the legacy of the socialist era in Sofia, and how it translates to today's way of life.
An interesting example of Soviet architecture is the Lyulin district in the west of the city, home to 240.000 people. It consists of numerous identical complexes of washed-out grey, beige and ocre – horizontal skyscrapers as they are often called. Not exactly inviting. The area proves to be a popular place to live, however, given its inexpensive rents, public transport connections, and the increasing number of shopping facilities.
2. Symbols of Sofia
So what else is unique to Sofia? The city is incredibly green, it is inexpensive (for a European city) and there is a thriving entrepreneurial culture – but it doesn't have a tourist magnet and city icon like the Eiffel Tower, so much is clear. There isn't a single striking association that comes to mind when you hear the name 'Sofia' – but there is a vast collection of less obvious characteristics that are typical of Sofia. The sound of the old tram. The police booths at intersections. And definitely the so-called 'klekshops'.
In the nineties, a lot of Bulgarians wanted to start a shop, but they didn't have the financial means to do so. So instead, they started a shop from a basement with a small window just above street level. Their clientele had to squat down to purchase something. These 'squat shops' or 'klekshops' are very typical of the city, even though only a few of them still remain.
For us, the image of Sofia is also inseparable from the yellow OK taxis that you can find everywhere – the only trustworthy taxi service.
Apart from these distinct features, Sofia also has a unique selling point of a more overarching nature: diversity. It can be applied to describe the visual language used in the city, to define the people, the places of interest, the things to do. This is definitely a characteristic that the city can take as a starting point for its (brand) identity.
3. The people of Sofia
Last but not least: the people of Sofia. They are the city's best asset. But they are only slowly starting to realise that themselves. It wasn't before 2011 that articles about a new generation of city makers started to pop up in local newspapers. Even now, in 2018, their numbers are modest – but they are making waves.
The recent shift to a clear-cut development strategy for the city seems to be a joint effort of the myriad of stakeholders in Sofia, rather than solely driven by local government.
In our view, stakeholder engagement is key to the creation of a strong place brand: built from the bottom up. In Sofia, some go by the name 'city maker', others prefer to call themselves 'urban activists' (in a non-negative way). Their efforts are of a small-scale, but if you look closely you can find them all over town. Little gardens in underutilised spaces and the brightening up of front gardens and in some cases entire streets, for example.
One of the more activist examples are the urban interventions of the underground movement 'Destructive Creation'. Going by the motto 'You should have done it yourself', they – unlawfully and uninvited – add elements to public space. All of a sudden, a park is provided with bookshelves and benches, for example. Not seldom these interventions are accompanied by a political message.
In a more modest way, the people of Sofia also have been building on their city's reputation by using the hashtag #sosofia, showing their love for the city in that way.
When it comes to cooperation between the different stakeholders, the public sector is slowly loosening up to welcome ideas and influence from other parties. This is essential, because support from the authorities will enable and ease the realisation of more and larger projects.
Now, then, is the time for the Sofians to further develop their reputation and city brand. And that means all Sofians: everyone seemed to agree that involving the city's residents is at the core of the approach needed. In that sense, Sofia's branding is already happening every day.
---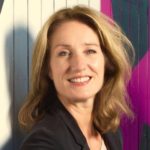 Rinske Brand is a marketing strategist and founder of BRAND The Urban Agency. Her practice is driven by the aim of helping businesses, brands, organisations and local governments to create impact in the city and its communities. Her work spans a number of disciplines including (re)branding and positioning, activation campaigns, place branding, events and conferences, with projects for both the public and private sector varying greatly in size and nature.
---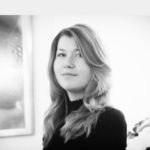 Cities have always fascinated Rozemarijn Stam: the buildings, unexpected discoveries, and just the general buzz of the big city. Studying History at university, this interest has led her to focus on urban history and the history of urban planning in particular. Rozemarijn's love for the city was fuelled by an extended stay in Berlin and eventually resulted in a Master's degree in Urban Regeneration at The Bartlett School of Planning (UCL) in London.
---
Enjoyed this reflection on the potential of Sofia to build a strong city brand through grassroots placemaking and urban transformation? Share and spread the word!