Eytan Schwartz, CEO of Tel Aviv Global, in this interview illustrates how the city's brand positioning and reputation has changed and evolved over the last years. He further tells us which trends influence the city branding of Tel Aviv at the moment, and which challenges his team faces.

Our interview with Eytan is part of a special series with place branding professionals in Asia and Middle East, facilitated by Bloom Consulting, advisory firm specialized in place branding and in tracking the digital brand and online reputation of cities and nations.
Eytan, what triggered your interest in representing and promoting Tel Aviv overseas?
I was always a fan of my city, ever since moving here at the age of 7. I spent a large part of my adult life in public diplomacy and promoting Israel, and for the past 10 years have been doing it on behalf of my hometown, Tel Aviv.
As CEO of Tel Aviv Global, in your view, how has the brand and reputation of Tel Aviv evolved during the last years?
We see three layers in the brand values of Tel Aviv. Up until ten years ago, the international presence of Tel Aviv echoed its local brand (and slogan) – Nonstop City. This brand promise was rooted, and continues to be rooted, in a very vibrant, bubbly, artistic, cultural, creative and energetic city. The scope of culture, nightlife, clubs, outdoor events, street life and festivities is truly remarkable in our city.
About a decade ago, we saw another layer of values gain traction. Tel Aviv went from being a brand associated with culture, lifestyle and tourism to one associated with economic and financial importance. We went from being only a "Nonstop City" to being a "Startup City" as well. This, thanks to the unparalleled concentration of early-stage startup companies in the city (currently around 1700, the most dense startup ecosystem in the world per square mile or per capita). The tech ecosystem feeds from the culture ecosystem and contributes to it, of course.
Finally, in recent years, a third "layer" of values has become associated with our city: we call this the "Lighthouse City".
The leadership team of Tel Aviv, like those in many other metropolitan centers around the world, faces new challenges of moral and ethical magnitude, and is forced to examine its role in questions that used to be exclusively of federal, or national, concern.
Mayors and city leaders all around the world now deal with refugees, human rights, democracy, minority rights, and so forth – and have become beacons of humanistic practices in a world that is constantly challenging these values.
In the past few years, we see that Tel Aviv's stance on such issues has gained attention and recognition, further adding to its brand depth.
In a nutshell, how does Tel Aviv Global attract and retain talent, and businesses?
The Mayor of Tel Aviv (for the past 20 years it has been Ron Huldai – the man who is truly the driving force behind Tel Aviv's global success) has a saying: "I didn't do anything to attract talented people; I just focused on creating the best city I can. Talented people want to live in such cities."
As the urban center with the highest density of startups per capita or per square mile in the world, Tel Aviv's efforts in that field focus on two pillars: supporting the creative ecosystem internally, and promoting it abroad. We have dozens of programs and initiatives in each field for a holistic treatment of our creative class.
Securing adequate funding for place branding and promotional initiatives can be challenging. How do you measure the success of your work, to be able to demonstrate ROI?
For years we were frustrated by low funds – a frustration which is shared by many colleagues around the world. Due to Israel's uniqueness, and the interest it raises in world media, we realized that the abundance of foreign media in our country – both traditional and digital – creates an opportunity. We thus abandoned paid publicity and media and focus solely on PR and digital media operations. We spend close to nothing on paid promotion, and instead promote ourselves through a very elaborate PR effort.
Online platforms and communication channels have become very influential in terms of people's perceptions of places. How important is Tel Aviv's "digital place brand"?
Much of our efforts go into our digital place branding. We operate several digital channels to the international crowd, and base much of our work on aggregation of content created by other Tel Aviv lovers.
How do you monitor the performance of "Brand Tel Aviv" online?
We take into consideration three different factors when monitoring the performance of the Tel Aviv brand online. First, we measure unique engagements through our social media platforms such as Instagram, Facebook and Twitter. Last year 19 Million people were exposed to the Tel Aviv brand via social media.
Second, we count the amount of positive articles published about the city of Tel Aviv in international media outlets. We take into consideration that a lot of articles mentioning Tel Aviv are not necessarily positive articles, therefore we review the articles and make sure to monitor only positive articles that are relevant to our brand.
Third, we examine the Tel Aviv brand using Google Trends. We try to analyze the discourse regarding Tel Aviv while examining major events in the city. We do that by comparing the city's events and reports to other cities with the same size and similar brand values.
Apart from digitalisation, which other major trends are likely to influence the work of city branding and FDI professionals in the years ahead?
We observe two trends at the moment: the first one is digital personalization. It is a well-known fact that today we plan our trips online – we search, read and plan most of our travel itinerary without leaving the comfort of our couch. The next generation of travel planning will include targeted personalized information based on the travelers preferences.
The second trend is e-commerce and online consumption. Today we are used to perform most of our tasks online, from shopping to money transfers, ordering food and more. When planning a trip a tourist should be able to purchase all their tourist attractions online, in advance, and plan their trip accordingly.
Which would you consider the main challenges in connection with Tel Aviv and its city branding?
The biggest challenge is creating a cohesive message in spite of the many different stories the city holds. The different stories vary from – Architecture, Design, Culinary, Tech, Nightlife and more. We try to solve this challenge by customizing the story to the different media outlets we are working with and always emphasize the organic side of the city and it's community.
The second challenge that the Tel Aviv city branding faces is the fact that Tel Aviv doesn't hold a major monument. Most cities are represented around the world through a specific monument that stands for a certain message and is easily recognizable and associated with the city. Tel Aviv doesn't have such a monument; therefore we focus on the people. The beautiful, creative and cosmopolitan people of Tel Aviv are the monument of the city and in every branded content or media we publish, we put the people of Tel Aviv and the vibe of the city at the center.
Thank you, Eytan.
Find out more about the work of Tel Aviv Global here.
---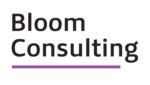 Our interview with Eytan Schwartz is part of a special series with place brand professionals in Asia, facilitated by Bloom Consulting. Its Digital Demand – D2© tool is designed to help cities and countries understand and manage their brand online.
---
Enjoyed our interview with Eytan Schartz on how Tel Aviv approaches city marketing and talent attraction? Spread the word!