Imagine a world where government and property developers join forces to create amazing communities, improve people's lives, and ensure sustainable growth. Today, we'll shed light on the importance of working together and how it can make a real difference in place branding.
Our panel of experts at TPBO has shared their valuable insights, revealing the positive impact of collaboration between government and property developers. From building stronger communities to promoting sustainable growth, their combined efforts benefit everyone involved.
Come along on this journey as we explore their wisdom and learn from their experiences. Join the ongoing conversation on LinkedIn and discover how you can contribute to shaping a brighter future.
---
Australia | Privately owned place brands provide public benefit. However, when there is a shared approach it strengthens the overall place proposition, allowing brands to complement and enhance each other. It helps bring a city's goals and aims to life through real experiences which act as proof points.
Private place brands should ideally take some inspiration from government strategies and find their place within them. And to do this government and private enterprises need to work collaboratively.
The government can provide guidance and support in terms of policy development and community engagement, while property developers can bring a commercial and entrepreneurial perspective to the branding process. When a privately owned place is commercially successful it can reinvest and continue to deliver quality experiences.
A great place contributes to the social well-being of the community by promoting a sense of identity and connection.
---
2thinknow Data Innovation Agency
Australia | A collegial approach can benefit communities, but each stakeholder should bear in mind their obligation to their stakeholders. If each stakeholder represents their 'side' effectively and compromises, this produces the best outcome in a dynamic process, not a 'master plan'. Stakeholders need to change and adapt.
---

Argentina | Cooperation between the public and private sectors in place branding is essential. 
If local governmental agencies and property developers share a common view of the future of a place, it is more likely they will succeed in joining efforts to build a positive place brand image. Whether they agree to invest in improving streets or building new highways near household projects or building a green space next to a shopping area, the public sector is carrying out "Infrastructure Marketing" (one of the 4 strategies in place branding mentioned by Philip Kotler) helping private developers succeed in their business. Moreover, by doing so, they are enhancing the quality of life for the community, offering an increase in the future economic value of their investments.
In that sense, a better quality of life increases positive perceptions of a place brand, and therefore people will be more likely to live, study, work or visit that place and recommend it to others. This is why, quality of life, becomes one of the main drivers we identify as having a positive influence on a place's image (FutureBrand Country Index 2019).
If a shared approach between the public and private sectors can improve the quality of life of a place, it can surely help increase tourism, export and investment rates, contributing to social and economic development.
---
Belgium | As I emphasize in my book, Imaginative Communities, branding is always about collaboration between public and private actors as we need to focus on civic pride and a strengthened reputation that benefits all.
---

Brand Tasmania | Speaker profile
Australia | The community benefit is obvious. If developers listen to the local community and incorporate their needs and aspirations into what they are building, it uplifts everyone.
Sadly, the incentives for developers are harder to articulate and it takes a powerful and cohesive brand strategy, that the developers feel a part of, to make it work. Few developers are in the business of selflessness and altruism, so they have to understand how incorporating a shared strategy is more profitable than cheap, random nonsense. The political aspect of this is tricky to navigate, as in most cities property developers are deeply connected to elected officials.
---
Poland | In the Polish realities, I, unfortunately, do not believe in such cooperation that is beneficial for local communities. Today, the developer lobby, which does whatever it wants in cities, wins.
A change in the rules for creating of spatial development strategies and plans is currently being implemented, perhaps bringing some order to this spatial chaos.
---
India | Almost everybody would agree that a shared approach between the government and property developers would be the most desirable. It would help evolve a suitable masterplan that balances the necessities of growth, and development based on sustainability with the aspirations of the people, not to talk of the prudent management of financial, environmental and precious land resources. It would afford an integrated approach to development, and better longer lasting planned spaces to the communities with the added advantage of scaling according to plan.
Over time, people grow roots in the places they stay, which is quite true. This in turn creates community affinities and ownership of spaces in the longer run. Planned development is a city's gift to its people, which is always appreciated and makes people proud. In turn, people naturally make these their own and nurture their immediate city environs along similar lines. It is evident in cities and places in India where city planners, developers and people are known to carry a strong sense of pride!
---
USA | If a community has a well-articulated brand promise and a strategic development plan that supports the realisation of that promise, a collaboration between the local government and developers leads to a more rapid and greater realisation of that promise for residents.
Decisions get easier because every party involved plays their role to achieve the overarching brand promise. It is the same benefit accrued in the private sector when upstream product development and current marketing efforts are aligned against a clear brand promise.
---
USA | The shared approach concept reminds me of the New Towns movement. At first, the idea was to develop pre-planned towns as opposed to letting towns sprawl but it eventually ended up replacing local governments with management companies. I am thinking about two potentially dangerous scenarios based on previous instances.
Developers go after unused land to create a new town or suburban community. This move will draw resources away from urban centres.

Developers go after distressed communities within urban areas and gentrify them. This gentrification will put disadvantaged communities at a greater disadvantage.
---
China | Government and property developers are both important players in place branding. A shared approach between them implies that both parties should understand the unique values of the place, and what is the pride of the residents of the place. With respect for these aspects, they work together to make the place a stronger brand and more importantly a better place for people to live and work.
---
Spain | The only way to go ahead nowadays is to develop a set of objectives and strategies together. All stakeholders, especially the community, should be involved at all times. It is necessary to develop the correct participation and involvement methods to get everyone on board.
---
Colombia | Coordinated work between the government and the private sector will always be the best way to build the elements that support the offer of a place. The challenge is to understand that without adequate public policies, private companies cannot develop their projects. And that the government understands that it cannot do everything.
---
Poland | Both types of entities can offer the expertise that the other party is missing.
---
Key Takeaways
Collaboration between government and property developers can leverage their respective strengths, resources, and expertise to create a strong place brand and a better place for people to live and work.

Involving the local community and listening to their needs and aspirations is crucial. When property developers incorporate community input into their projects, it uplifts everyone and fosters a stronger sense of pride and connection to the place.

Balancing growth, sustainability, and the prudent management of resources is vital. A shared approach allows for the development of suitable master plans that benefit both the community and the environment.

Collaboration enhances the overall brand proposition of a place. By aligning their efforts and strategies, they can create complementary and impactful brands that contribute to the social, economic, and cultural development of the community.
---
Thanks
to the panel of industry leaders for sharing valuable insights into the advantages private property developers and government entities bring to place branding.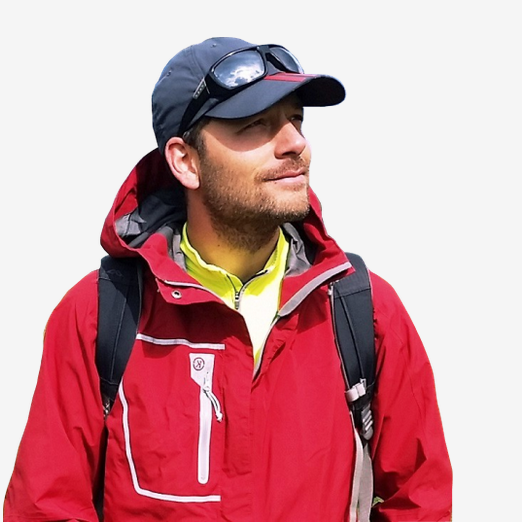 The panel comes together around three times per year by invitation of Dr. Florian Kaefer, publisher of The Place Brand Observer.
With over a decade of experience in place branding and reputation management, Florian is a recognized expert and thought leader in the field. Through his articles and interviews, he provides insights into the latest trends and developments in place branding, as well as practical advice. 
Follow Florian on LinkedIn or visit his website to stay up to date with his work. Florian is available as a speaker.