Diane Edwards, President of the Jamaica Promotions Corporation (Jampro), in this interview discusses Jamaica's country branding strategies and challenges, the power of Jamaica as country-of-origin and its potential to become the business hub of the Caribbean.
Our interview with Diane Edwards is part of a special series with country branding professionals facilitated by Bloom Consulting, specialized in country branding and in tracking the digital brand and online reputation of cities and nations.
Learn about:
What 'Brand Jamaica' stands for and how it has changed over time;
How JAMPRO attracts foreign direct investment to Jamaica;
How JAMPRO measures the success of its country branding campaigns;
Which countries have served Jamaica as inspiration for their innovative country branding;
How Jamaica measures and monitors its digital country brand.
---
Diane, do you remember the first time you thought about "Brand Jamaica"? What triggered your interest in representing and promoting your country overseas?
Gosh, that's a hard one! Probably my thoughts about Jamaica as nation brand crystallised during my time in the UK, where I saw first-hand how many products bore the Jamaican name without being manufactured in Jamaica, from sauces to spices to coffee. It made me realise how powerful our country's name is, that non-Jamaican manufacturers would use our name to sell their products.
I have long had a passion for promoting Jamaican products internationally, both as Trade Commissioner in Europe and then as General Manager for J. Wray & Nephew Limited in London, which was marketing Appleton Estate and Wray & Nephew rums.
As President of JAMPRO, the Jamaica Promotions Corporation, in your view, what does "Brand Jamaica" stand for? And how has it changed during the last years?
"Brand Jamaica" stands for a fearless, bold people who see no limits, who can boast a bobsled team and a speed ice skater without having ice, who produce the world's fastest man and woman, world renowned and diverse personalities like Colin Powell or Grace Jones, music moguls like Chris Blackwell or Sean Paul, businessmen like Butch Stewart…. and a host of top achievers.
I guess the evolution has followed the path of Bob Marley to Usain Bolt, high achievement, big personalities! Most people are surprised when they realise how small Jamaica is, because we punch way above our weight. A lot of millennials now visit Jamaica to go on the "Bob Marley trail". And we have seen lots of Jamaicans active in global boardrooms and at high levels in the international arena.
To your mind, to what extent does the tourism brand, "Destination Jamaica" impact the success of "Made in Jamaica" as country-of-origin brand, or its ability to attract foreign investment and business?
"Destination Jamaica" has stamped Jamaica into the consciousness of the world traveler, has successfully drawn visitors to the island since the 1960s and continues to exude an exotic appeal.
However, this positioning does not fully and consistently reflect the many faces of Jamaica, the industriousness of its people and the breadth and depth of the diverse economy of the island. We need to expand the nation's brand recognition to a broader positioning which situates Jamaica as the business hub of the Caribbean, a place you want to visit and to do business. We need to define the Jamaica that's beyond the beach.
In a nutshell, how does JAMPRO attract foreign investment and support the Jamaican business community?
JAMPRO has built the country's credibility among investors beyond tourism and into several industrial sectors, such as logistics, business process outsourcing, mining, fresh produce and food and drink processing. We conduct direct marketing campaigns, attend targeted trade events, organize inward and outwards missions, and stage regular investment forums both overseas and in Jamaica. It is usually not hard to get potential investors to visit!
We also work closely with the local business community in business matchmaking, marketing their specific business opportunities. Once they are here we have a strong facilitation programme to roll out the red carpet by securing accelerated business approvals and ensuring a smooth investment experience that can lead to future investments.
Our unofficial motto is "Find it, Start it, Grow it". A strong local business community means a strong economy, so we also ensure that we work with government and private sector partners to create the environment for these companies to grow.
Securing adequate funding for country branding and promotional initiatives can be challenging. How does JAMPRO measure the success and demonstrates return on investment of your work?
This remains a challenge, however, we have enjoyed huge support from our government, who really see the need to maximise the returns from our nation branding campaign. We are also fortunate to have the support of key international donor agencies.
JAMPRO measures success in terms of the level of investment we attract, the number of jobs we can create, our export success and success of our social media and online campaigns.
Throughout the years, have there been any countries that served you as inspiration in terms of country branding and FDI attraction? Which would you consider good practice examples to follow?
Definitely Costa Rica. We love their "Essential Costa Rica" brand campaign. We were also impressed by the "Great" Britain campaign, which cleverly plays on the name Great. We also studied the "Co Colombia" campaign and imagery around Juan Valdez coffee branding.
100% Pure New Zealand is also another true inspiration. Uniquely Singapore is one we watch closely, because they are such a success story.
Online platforms and communication channels have become very influential in terms of people's perceptions of places, especially those far away. How important is Jamaica's "digital country brand" for your work?

Digital outreach is critical to us, because it is the most cost-effective communication channel, allowing us to go horizontal and also vertical, reaching broad or targeted audiences. Our website is our key communication tool, but we use many social media and web platforms, in addition to a corporate blog "DoBusinessJamaica.com" that shares stories on all things business in Jamaica.
Digital marketing and storytelling allows us to do excellent marketing campaigns for general awareness and lead generation.
Of course, Google Analytics and online media monitoring services are great feedback loops and provide data to help us tailor our messages. Our performance via these channels are a part of our Corporate metrics.
How do you monitor the performance of Jamaica's digital country brand?
The integration of digital marketing with our traditional marketing programmes is somewhat recent, so we have been experimenting with ways to monitor and measure the performance of the country's digital brand. It is definitely a challenge, because you cannot always pinpoint the exact origin of an investment enquiry.  We try to survey our investors and we also monitor inquiries that are made through our social media platforms, but there is no surefire way.
JAMPRO has also recently consulted and undertaken research of Jamaica's Brand through Bloom Consulting's Digital Demand nation brand tool.
The best way we have found so far is the use of online search consultants (much like Bloom Consulting) who can analyse a vast number of online enquiries, categorise them, and let us know how the world feels about Jamaica and its sectors, based on digital searches and content. We also use social listening internally to monitor the content and sentiment of content being placed online, not only about Jamaica, but JAMPRO as well.
To your mind, to what extent does Jamaica's "offline" reputation as destination and country match its online, digital counterpart? Or are the two the same thing?
The two cannot be totally synchronised. However, JAMPRO is working to modernise Jamaica's offline reputation/brand to catch up to the vast perspectives of Jamaica that are online – to create greater awareness about our brand; essentially demonstrating that Jamaica is more than just a tourist destination.
Which aspects of telling "the Jamaica story" online do you find the most difficult?
Often the simple challenge is getting people to think beyond the beach or 'developing' country status. We meet new people who are surprised to learn that Kingston is a modern transshipment port, operated by CMA/CGM, third largest shipping line in the world. Or that our largest commodity export is bauxite and alumina, not reggae!
So, we are constantly revamping our communication channels and introducing new features like our blog, to showcase the industrial and service side of the Jamaican economy, boasting our business sophistication and diversity.
Apart from digitalisation, which other major trends are likely to influence the work of country branding and FDI professionals in the years ahead?
We are seeing an international revival of mergers and acquisitions. Jamaica itself has experienced this with the purchase of two of our biggest brands, Red Stripe beer and Appleton Estate rum, by European companies.
We also see huge interest in alternative energy and environmentally friendly investments, like our third solar farm and our wind farm, marine sanctuaries and waste to energy.
And I think there will be increasing investment in services outsourcing, where the nearshore option will continue to thrive.
Thank you, Diane.
Connect with Diane Edwards on LinkedIn or learn more about JAMPRO here.
---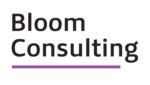 Our interview with Diane Edwards was facilitated by Bloom Consulting, whose Digital Demand – D2© tool is designed to help cities and countries understand and manage their brand online. More about Bloom Consulting in our interview with José Torres.
---
Enjoyed our interview with Diane Edwards, President of Jamaica Promotions Corporation (JAMPRO), on Jamaica's investment attraction strategies and country branding challenges? Spread the word!