Albert Salman, founder and director of Green Destinations and the initiator of the Global Sustainable Tourism Review (GSTR), in this interview discusses sustainable destinations, greenwashing and its potential consequences. He also explains the significance of transparency and the need for more collaboration within destinations.
Learn about:
How Green Destinations defines the term "destination";
How destinations can avoid green-washing risking their reputation;
How the Top 100 Green Destinations initiative is helping destinations;
Why there is a need for more collaboration between sustainability managers and destination marketers.
---
Albert, how would you define a 'destination' within the Green Destination project?
Destinations can be countries, states, regions, cities, towns, or protected areas, but they should not be much larger than 40,000 sq km, which is the size of Bhutan. They should have an administrative organisation responsible for destination management.
Accommodations, single buildings, attractions and theme parks are not considered a destination. However, Eco-lodges should be considered destinations if they have a recognized and strong stewardship for a large area that is otherwise not managed.
More and more destinations are trying to position themselves as sustainable and green. However, if they do not live up to their promises, they can be seen as green-washers. How can destinations avoid this, and the reputational consequences?
The key here is transparency. Destinations that do not provide transparency to the public will not be seen as credible. This is even true for certified destinations: certification without transparency has no value at all for citizens and visitors.
What counts for people is not the destination's policy, not certification, but the concrete visible results of the policy. If what you see is not in line with destination certification, the certification program is undermining its own credibility.
Take Barcelona, for example, which in 2011 declared itself the first GSTC [Global Sustainable Tourism Council]-approved sustainable destination in the world (Biosphere 2011, reconfirmed in 2014), while the population was already protesting for years against the social and financial implications of Barcelona's approach to mass tourism, resulting into: transformation of residential areas into quasi-home-stays; soaring house prices, unaffordable by locals; taxation problems of Airbnb-rented apartments; substitution of local shops and bars with souvenir shops, trendy bars and restaurants; and tourist nuisance to locals.
Barcelona is losing 15-20% of its potential income from accommodations to multinationals such as Booking.com and Airbnb; the main beneficiaries and key drivers of this unsustainable development. This financial leak has much larger implications for the city's finances than the taxation problems from Airbnb-rented apartments. The citizens' revolt against these trends led to the election of a new mayor, promoting a new policy, in 2015. This example shows that Biosphere / ITR [Responsible Tourism Institute]-certification may not always be a reliable basis for destination branding.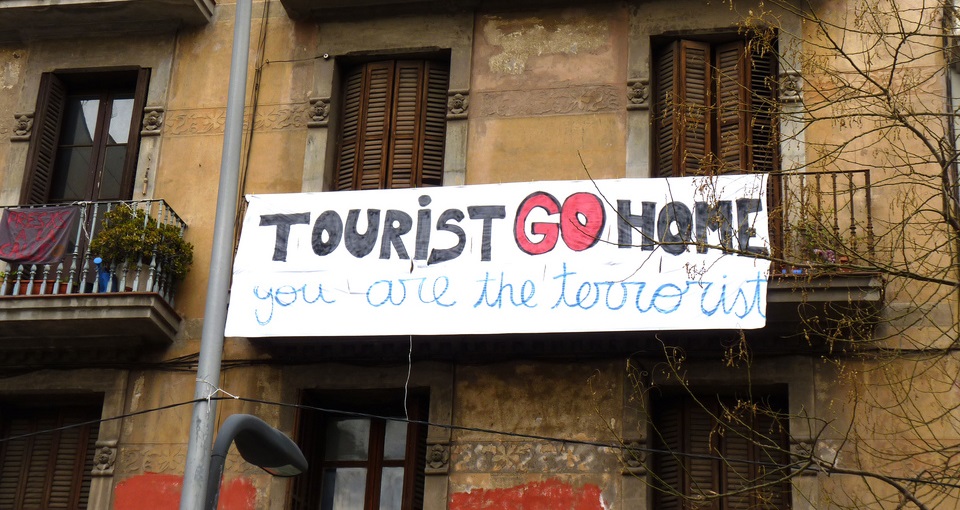 The Green Destinations approach does not use certification as the ultimate objective. Instead, its ultimate objective is destination transparency and credibility. The new Green Destinations online platform makes this very easy. Destinations can now make a free quick scan, a self-assessment using only 15 of the 100 criteria. These are the same 15 criteria that we use for the selection of the Top 100, so destinations that are confident of complying to many of these 15 can participate in the Sustainable Destinations Top 100, which is also entirely free.
If a destination does not yet qualify for the Top 100, the Green Destinations system still offers the best independent desk assessment for the lowest price; it is called "Green Destinations Verification", with a standard fee. The destination participates in an interactive process with an independent expert. On each of the Green Destinations criteria the destination provides sufficient information its performance, and on the actual and historical situation in the destination. This Verification provides the destination with an overview of its strengths and weaknesses, a number of recommendations, and an indication of the likely result of destination certification or of a pre-certification award program (e.g. in QualityCoast or QualityDestination). If the destination agrees, the results of the Verification will be made available to the connected tour operators and OTAs.
In your view, how can a destination differentiate itself and create a competitive profile within the Top 100 Green Destinations?
The Top 100 does not have a ranking from 1 to 100, but presents 100 winners.
Destinations can make the difference by writing a strong sustainability pitch, supported by strong pictures. In the final presentation each destination will have its own individual quality and sustainability profile, connected to its geographical position and to its tourism niche. Using the 2014 Top 100 as an example, Svalbard (Norway) is the Top 100 green destination offering a unique Arctic experience.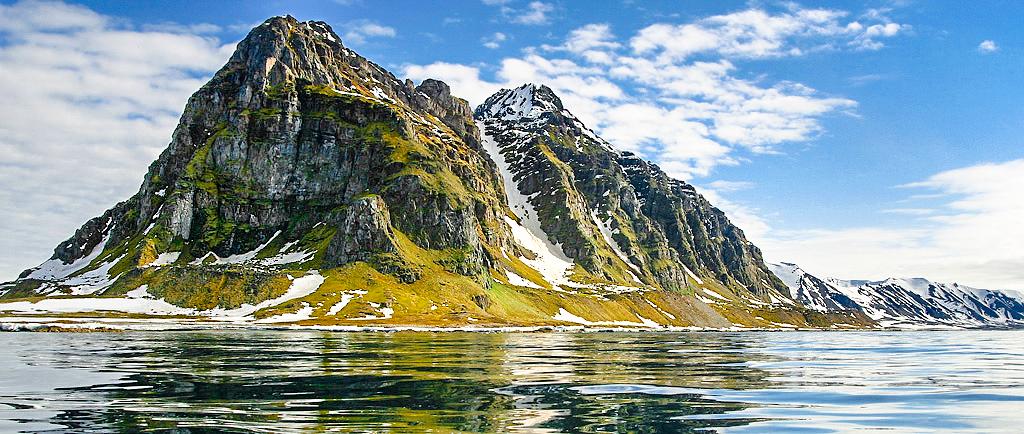 From a place branding and marketing perspective, how is the Top 100 Green Destinations initiative helping destinations?
Even without being selected, destinations participating in the competition are added to the Green Destinations database and are put on the map that we share with tour operators. Selected destinations can obviously profit the most, for example by referring to their Top 100 status.
Compared to the previous (2014) competition, the new one will have additional benefits. The Top 100 will be published by at least ten media partners. In addition, there is an interest among travel companies to include Top 100 destinations in their green offer to the consumer.
From your experience, which aspects are the most difficult in terms of becoming a Green Destination?
We were happy to see that there is not one big obstacle criterion in the Green Destinations Standard. The situation that destinations have to put in place according to all criteria is not problematic for committed destinations.
What might be a problem is the considerable monitoring and reporting effort connected to a variety of criteria, but this effort is a requirement of GSTC and we were forced to include this effort into the Green Destinations Standard, otherwise we would not have received GSTC Recognition. This monitoring and reporting effort is not a problem for larger, well-staffed and well-equipped destinations, but it may be problematic for small destinations and for destinations in developing countries. In many cases these destinations are not able to achieve any type of GSTC-Recognised certification, but this is not the main target of the Green Destinations approach.
Our main target is to help destinations in becoming transparent and visible for tourists.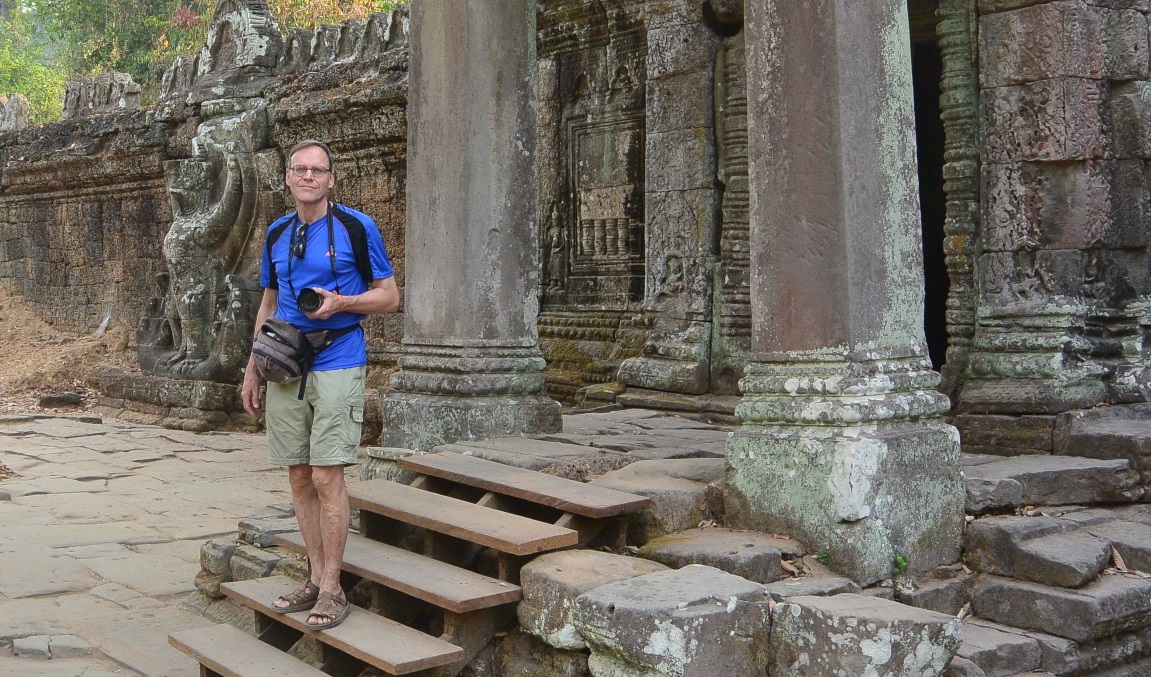 We observe growing pressure for DMOs to become more about destination management (place making), rather than marketing (place promotion). Do you agree? Is there a need for more collaboration between sustainability managers and destination marketers?
The GSTC and the Green Destinations Standards both aim to improve destination management and to discourage green-washing in marketing. Destinations more and more realize that tourists don't want to be attracted by false promises or find themselves in a place different from what they were told it would be. In such a case they would give bad reviews and would not come back.
Nevertheless, many destinations ask us how an improved destination management or certification will result in more tourists or more green travelers. Our response is that the certification itself will not give them more tourists. However, an improved destination management can do so, if they use the results in their marketing activities, in a transparent and credible way.
Indeed, this is an important reason for more collaboration between management and marketing!
Thank you, Albert.
Connect with Albert Salman on LinkedIn.
---
Enjoyed our interview with Albert Salman on Green Destinations and sustainable tourism leadership? Spread the word!