When thinking about Barcelona, what comes to your mind? Would you choose the capital of Catalonia as place to live, work or invest in?
In this special report we introduce you to the city's vision and ambitions, its city brand strategy and opportunities waiting to be seized. Join us as we explore questions such as:
How attractive is Barcelona as a destination for high potentials, visitors, investors?
Which are its unique challenges, its strengths – and the opportunities waiting to be seized?
How does Barcelona approach city branding: what does it do to attract valuable visitors, businesses or talent?
How does Barcelona's performance, its brand strength and reputation compare to other cities?
---
When thinking about Barcelona, what comes to your mind?
Let's have a look at the collective responses to a recent TPBO survey (July 2020) among readers and our expert panel, on perceptions of Barcelona.
Sun, sand and sea go without saying as favorable factors for the Mediterranean coastal city, most notably for tourism, though equally important contributors for talent seeking a certain lifestyle. Much of Barcelona's admiration derives from the combination of beach and bustling city life, described as vibrant, lively, creative, innovative and for the most part, welcoming.
That said, Barcelona's reputation is far from perfect, as it faces resounding problems of overcrowding and tourism-related behavioral activity, pickpockets and petty crime. This in addition to perceptions of political instability, economic uncertainty, and lack of urban sustainability.
Barcelona as a creative city stems from the Catalan cultural and deep historical roots, with much accreditation for Antoni Gaudí who gave life to the Sagrada Família, Casa Batlló and Park Güell, a few of Barcelona's primary global points of reference.
Survey respondents positively attribute their willingness to live and work in Barcelona to the climate, mobility, and accessibility of the city.
Considering the breadth of respondents' places or origin (or current homes), perceptions on cost of living vary. The overall trend would suggest Barcelona is perceived as too expensive for a quality life, but then we enter the conversation of digital nomadism. Is there a market for foreigners on an international salary to live and work remotely in Barcelona? Some would say yes.
Barcelona also drums up a mixed report of opinions in terms of attractiveness as a location to start a business, or invest in. Access to talent shines through as a key motivator for respondents, although some find the cost of starting a business, alongside the competitive landscape, a deterrent, going hand in hand with language barriers and a rise in prices of accommodation and retail space due to increased demand over recent years.
The negative effects of political instability and social unrest influence perceptions around Barcelona's attractiveness for starting a business and investment, as they do regarding other aspects of talent attraction. Various respondents expressed their hesitation in choosing Barcelona, due to those issues.
Yet, there is something dynamic about Barcelona, in how it acknowledges those issues and strengthens its resilience. As one survey respondent points out:
What makes Barcelona strong to me is its constant willingness to innovate and problem solve the issues that have affected the city. A city that moves with the times and is not afraid of change will always attract innovators and businesses that are willing to invest in the future of the city.
Which raises the question: how does Barcelona envision its future as a preferred destination for visitors, talent, investors? How does it overcome its shortcomings and seize its potential?
---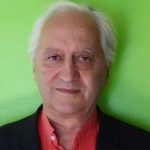 Charles Landry on Barcelona:
"Think back briefly to Barcelona just post-Franco – a city of grime, crime, and sleaze, shaped much in the public imagination by Jean Genet's A Thief's Journey. Then its astonishing re-emergence triggered by the Olympics of 1992. It rediscovered its confidence and we discovered its unique design, art, and urbanity. It was a model of urban reinvention and edgy distinctiveness and it seemed to exude a special Catalan imagination and creativity and this identity gave it some drive and energy.
Yet the influx of outsiders helped too. Barcelona has been compelling and popular if not too popular and now it wants to retrench. It has a different problem for its creativity as mayor Ada Colau seeks to recapture the city for its citizens.
What innovative ways will she invent to curtail gentrification pressures, to get the best from the city's tourists and still maintain its cutting edge feel?"
---
How Barcelona approaches city branding and destination marketing
To find out how Barcelona uses city branding and destination marketing to attract high potentials, visitors and investors, we caught up with some of the city's leading place brand thinkers and strategists:
Find out more about how Barcelona advances its sustainability as a destination in our special report on Barcelona & Sustainable Tourism, in collaboration with the Sustainability Leaders Project.
---
Consol Vancells Casanovas, City Branding Coordinator at Barcelona Activa (Barcelona City Council), shares how the image and identity of Barcelona have changed over the years, and why co-creation and storytelling are especially important for city branding, following the COVID-pandemic.
---
Mateu Hernández Maluquer, CEO of Barcelona Global, in discusses the branding, competitiveness and reputation of the capital of Catalonia.
Barcelona Global is a non profit independent association made up of more than 1.000 members with the mission to make Barcelona one of the best cities in the world for talent and economic activity.
---
Juan Carlos Belloso, who is also a member of our global panel of place brand specialists, in this earlier interview discusses city branding, Brand Barcelona and why good leadership is crucial for place branding success.
Juan Carlos is a highly solicited workshop facilitator and speaker at events. Find out more here
---
José Fernández Cavia, Head of the Department of Communication at Pompeu Fabra University in Barcelona, in this interview discusses digital media and destination branding research, also sharing his reflections on Barcelona.
José is an active member of the International Place Branding Association, the leading network of researchers dedicated to the fascinating topics of community identity and place reputation.
---
Jordi Xifra is Professor at the Universitat Pompeu Fabra (Barcelona) in which he is the director of the Master of Science in Strategic Communication and Public Relations, a jointly awarded degree with the University of Stirling (Scotland. In our interview we picked his brains on place reputation, public relations research, nation building and the case of Catalonia.
---
How does Barcelona perform compared to other cities?
Moving from our personal interviews and expert perceptions to "hard facts": how do international rankings and indices assess Barcelona's city performance, its brand strength and reputation vis-à-vis other cities?
Find the answers in our Barcelona city profile, which is part of our City Observatory.
What are your thoughts on Barcelona? Would you consider moving there or investing? We'd love to hear from you – send us your message!
---
With thanks to the Sustainability Leaders Project, our partner on this Barcelona City Report.
---
Explore more city reports here