Travel with us to Palm Beach, Florida, for this interview with Todd Mayfield, Principal and Group Creative Director of Axia Creative. Learn about branded wayfinding for destinations, the differences between branding a product, event or place (from a designer's perspective) and the ingredients for creating a successful brand.

Learn about:
The core ingredients a brand needs in order to be successful;
Differences between branding cities from organizations or products and why cities can be the most challenging;
Current trends in city marketing and promotion;
The concept of Branded Wayfinding;
Why place branding is not about creating a logo and an advertising campaign.
---
Todd, what is it that fascinates you about brands? And why did you decide to found Axia Creative?
While at the University of Hawaii in the mid 1970s, I met Paul Rand after he gave an inspiring lecture on corporate identity. I was impressed with the simple way his well-crafted logos captured the essence of brand. This was a key moment in my early evolution as visual communicator.
My father was creative director in a San Francisco ad agency. He later opened his own firm in Honolulu, which eventually was bought by Doyle Dane Bernbach. So, either I was heavily brainwashed as a young child or profoundly inspired by his creativity. I think my relationship with my father and the fact that I share his creative genetics are the reasons I always wanted to run a creative studio of my own.
After I started my company, I set out to create strategic alliances with businesses who rely on visual communications. For the first two years I peddled my services to ad agencies, marketing consultants, architects and firms who are known to shop out their creative. I had great success with tourism and destination specialists, the first of which was Roger Brooks of Destination Development, better known today as Roger Brooks International. This put me on the track of destination branding and wayfinding.
Eventually, I began working with John Kelsh and Mary Klugertz of G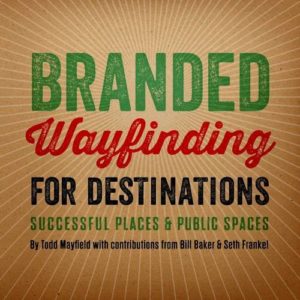 reat Destination Strategies, Chiranjeev Kohli who is the Professor of Marketing at California State University, Fullerton and Bill Baker of Total Destination Marketing.
What evolved out of these relationships was not only a focused expertise on Destination Branding, but the specialized development of what we call "Branded Wayfinding". This has become -and still is becoming- a powerful method to drive visitors to key economic centers, but visually supports a community's brand and helps create a sense of place. I was encouraged by several colleagues to write a book about it. After four years in the making, we finally published our comprehensive book: Branded Wayfinding for Destinations, Successful Places & Public Spaces.
To your mind, which are the core ingredients that a brand needs in order to be successful over the years?
A brand's successful longevity depends on several key attributes, many of which have been well-documented and packaged by various bloggers, authors and marketing experts. The most well known ones are "stand out from the crowd", "find your story and tell it often", "know your audience", "keep the promises you make" and so on. The brand strategists we partner with have articulated important components of sustainable brands in their own unique way, many of which have been expressed in The Place Brand Observer.
I would like to address some of the more mechanical attributes that help deliver a brand's message through the gateway to a customer's mind and ultimately their heart. By gateway, I mean the human eye.
Every great brand requires a visual delivery mechanism. A logo is just one of the key elements. A supportive color palette, compelling photography, strategic marketing collateral, catchy headlines, digital media, trade show displays and branded wayfinding programs are all visual communications that will, if designed right, deliver a brand's message to the intended target and have a successful impact.
To facilitate this, brand strategists must partner with an accomplished designer who is expert in destination communications. They must be versatile in creative style and technique in order to best interpret the unique character of a specific brand.
Much like an orchestral conductor, a designer must understand all the different types of visual communications in order to maintain brand continuity.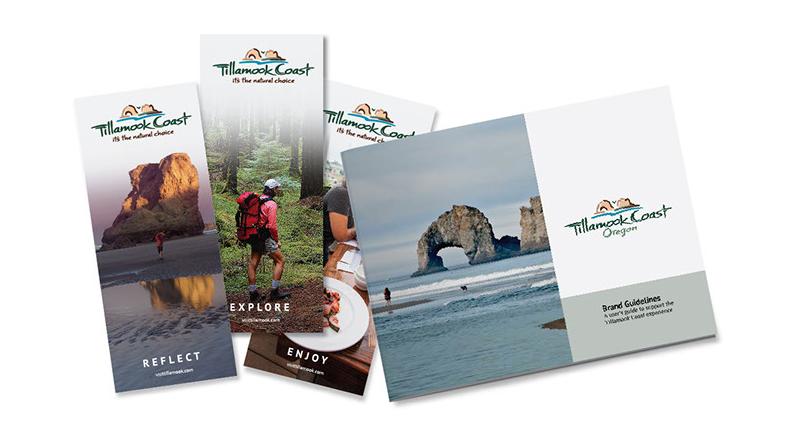 Prior to establishing Axia Creative you provided direction for large events and trade shows. From your experience, which branding aspects are the most crucial for events?
There were two types of events we were involved in. First there were the singular brand events where the entire venue was for one corporate client. We did two annual events for Qualcomm's developer conference. We also organized events for Kyocera, Intel, Hot Jobs, Mohawk and Pfizer. For these events, before we did anything else, we studied the client's corporate brand and became intimate with it. We learned about their products, services, customers and competition. The next step was to understand the objective of the event– what was the desired ROI [return on investment]. We looked at materials and assets from their past events and researched what others have done in similar venues.
In developing thematic ideas for single brand events, the client's corporate brand must remain pivotal.
There was usually a Corporate Creative Director who we worked closely with before anything was shown to the primary decision makers.
The second type of event was for event venue providers who facilitated multiple brands within, or in support of, a given trade or industry. Our task was to create a conference theme that gave the event a unique character to attract conference attendees. We also provided design audience acquisition materials and event signage.
Are there any differences in branding cities, organizations or products? Which of the three is the most challenging?
When developing brands for cities, organizations and products, the fundamentals are pretty much the same: Understand who your client is, what they offer, who their competitors are, their mission/vision and their unique advantages and what their short and long term objectives are.
The biggest variable in all three arenas is the condition of the entity's prevailing culture. The more players with deciding influence, the more complicated the process can be. For this reason, branding cities is the most challenging.
There are many more moving parts that sometimes compete with one another. City projects involve numerous stakeholders and players who are bound by regulatory processes and political sensitivities. Personal agendas and fragmented public consensus can complicate the process and compromise the creative results. Civic budgets are almost always nailed to the floor and client responsiveness is typically slow. The more bureaucratic the climate is, the thicker the weeds become.
Our corporate branding work tends to be much faster and straight-forward than our government projects because there are far fewer players. Decisions are more autonomous and approvals come faster. In the private sector, accountability is very evident and individual performance is held high. In the corporate world, the longer it takes to get something done, the more potential revenue is lost and more advantage the competition may have. Corporate clients are generally more savvy to the creative process and we spend less time teaching and facilitating. All that said, it is very satisfying and well-worth the struggle when we see our destination brands making their mark.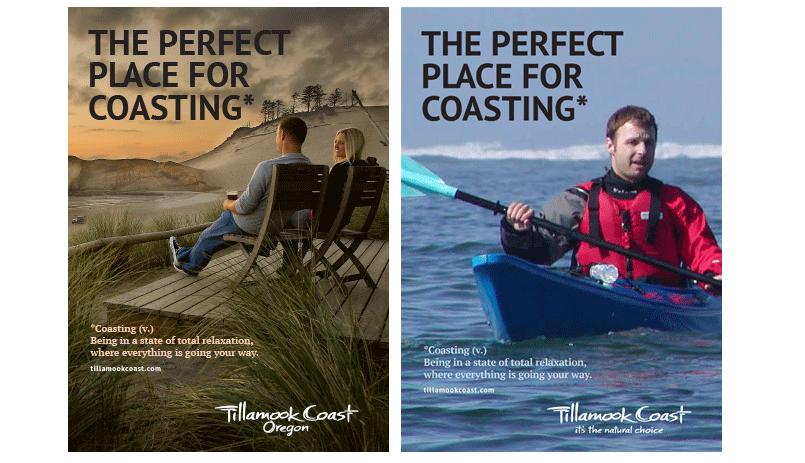 How do you distinguish between place branding and advertising?
In general terms, advertising is the strategic activity of producing information to promote a product, service, activity or experience. Place branding is the strategic activity of promoting an image (brand) of a specific place. Advertising tends to be more consumer-oriented, promising a tangible reward in exchange for a purchase.
Place branding is more like telling a well-crafted story that promises a transforming experience and a sense of discovery. While advertising promotes a brand, Place branding helps to build it.
Which trends do you see in the branding and promotion of places, especially cities?
When I was first involved in city branding, the focus was on attracting more visitors and growing a stronger tourism economy. Currently, we see more communities interested in branding in order to attract business relocation and new businesses. So, destinations used to be tourism-centric with an emphasis on get-away experiences, but today communities are becoming more lifestyle-centric and seek to attract people to move there or retain the population they have.
Do you share the view that too many city or destination brand managers still think that place branding is about creating a logo and advertising campaigns?
It is changing for the better but not fast enough. We still have to do a lot of educating when pitching to a prospective client. When we receive an RFP [Request for Proposal] that is devoid of the proper scope, we usually pass. The unfortunate reality is that many design professionals perpetuate this misunderstanding. They don't even understand the nuance of brand building and are frantically rushing from door to door selling within the limits of their narrow creative services.
Credibility and authenticity have become key qualities for successful place positioning, requiring DMOs to become stewards and managers of their destination brand, rather than 'merely' promoters – to what extent does this shift affect your work?
I think that the shift means more managers are required to take a stronger ownership of the process.
Because they are now more connected to the way the brand is executed by third parties, they tend to be better communicators. They are more accountable. The more interested they are in carrying the brand forward, the more they tend to engage. We also find that our brand style guides have more depth and actually are used more!
Thank you, Todd.
Connect with Todd Mayfield on LinkedIn or visit the Axia Creative website to learn more about his work.
---
Enjoyed our interview with Todd Mayfield of Axia Creative on brands, destinations and city branding? Spread the word!