For this episode of our series of interviews with place thinkers, leaders and changemakers, we turn our attention to Haïti, a small island-state which has experienced its fair share of misfortunes and instabilities. But also one which does not tire to get back on its feet. Tessa Jacques Antoine tells us the story of Brand Haïti and how the country has been working towards attracting and retaining talent and investors.
Tessa, you have worked as flight attendant for Emirates, as Sales Executive for Marriott Hotels, Public Affairs Coordinator of the American Chamber of Commerce in Haïti – and now General Director of the country's Centre for Investment Facilitation. Do you remember what first drew your attention to the idea of countries as "brands", and their importance for attracting investors?
During my time in the airline industry, I had the fortune to live in Dubai for four years, which greatly influenced my views on country branding. Dubai as a destination is effectively and successfully positioned through the use of various tools (such as trade fairs, advertising, brand ambassadors…) as a place of opulence and riches that people dream to visit, to do business in or live in.
Have your views on Haïti's economic potential changed throughout your career, and now as "chief fdi facilitator"?
I have always believed Haïti to be a true land of economic opportunity. Being at the helm at the Center for the Facilitation of Investments in Haïti (CFI) for almost three years now, I understand better the economic landscape. With clearly defined priority sectors, the development prospects greatly outweigh the obstacles. Should all align, we are poised to have a greater economic upsurge than any other market in the region.
We are a population of over 11 million, with a 40% unemployment rate – our strategic near shore geographical location, our vast young, educated and mostly trilingual (French, Spanish and English) labor pool, coupled with one of the most attractive investment incentive packages in the region, makes Haïti a prime location for investors, foreign and domestic.
In a nutshell, what is your work all about – how does your organization attract investors?
The core of my work at CFI consists in promoting Haïti as an investment destination to foreign and local investors.
CFI is the first port of call for investors looking to establish roots in Haïti. To encourage trade and commerce, Haïti benefits from attractive preferential trade agreements with the USA, offers competitive incentive packages for priority business sectors – namely tourism, renewable energy, manufacturing, infrastructure, agribusiness and BPO/IT.
We provide information on the various business sectors, conduct investment mission trips to assess suitable investment sites, and facilitate access to local regulatory authorities. Once the investment is secured, we also have a facilitation and operations team that provides business establishment support.
We also have an Aftercare unit that helps established investors with any issues that may arise during the course of doing business in Haïti.
Our work further involves strengthening the value chains for various business ecosystems. In such capacity, we created Haïti Service Providers, which is a web portal where potential investors can find local service providers or business partners.
In previous interviews, we have heard that investment tends to follow talent. Is this something you also observe in Haïti? How important is talent attraction and -retention for your work – and the country's economic success?
Talent attraction and retention are vital to ensure our country's economic success. We compete heavily with other destinations in the region, therefore in our promotion strategy our competitive advantage needs to be clearly communicated when participating in trade fairs, conferences and investment forums around the world, and locally as well.
We have a strong team of dedicated and talented professionals that work hard to land new investments in order to move the country forward.
A good number of our successful new investors and entrepreneurs are young, dynamic Haitians from the diaspora and from Haïti willing to take up the challenge of investing in Haïti. Unfortunately, we lose, more often than we would like, some bright and promising young talents due to the country's instability.
We have also created different tools that feature local talent in our continued quest to assist potential investors in the decision-making process. For example, CFI launched the Haïti Digital Services Platform for the Business Process Outsourcing (BPO) sector, an online portal that connects BPO service providers with a database of over 1,000 qualified candidates or talent.
Which aspects of promoting Haïti as preferred destination for investors do you find the most challenging?
Primarily,Haïti has a serious image issue. The country's consistent portrayal in the international media as the poorest in the Western Hemisphere, rife with political unrest, and corruption, is a serious impediment to our position vis-à-vis investors choosing us over other destinations.
Security and safety are two of the other greatest concerns that need to be immediately addressed to regain an investor's confidence, although Haïti ranks 77 out of 162 countries on the Global Peace Index report in 2018 , just behind Mexico, the United States and Cuba.
However, with the many challenges come many opportunities. We must now address and prevent the unrest that has permeated over the past year, to permit investors to freely explore Haïti and experience all that it has to offer.
To continue on message, most recently, we developed a new visual identity for the Haïti country brand and a global campaign – in partnership with all government actors, in particular, the Tourism Ministry. We hope that "Haïti: Land with a Soul", resonates with foreign, local and Diaspora investors.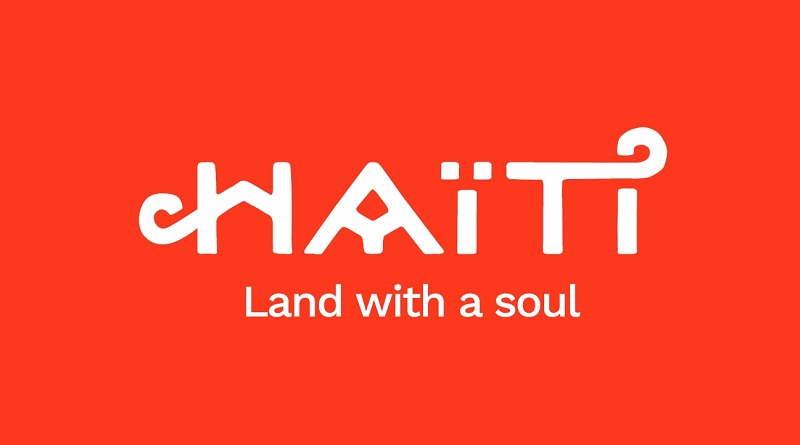 Simon Anholt in a recent keynote at the City Nation Place forum in London suggested that countries should focus less on promoting their assets and more on how they can be valuable to the world community. What could this mean, in the case of Haïti?
Simon Anholt's statement rings true for most established countries in the world that have proven themselves as viable investment and tourist destinations.
However, in our case, as a Less Developed Country (LDC), a frontier market, we need to continue to demonstrate our potential by focusing on developing much needed infrastructure, in a stable and secure environment, to attract and contend with markets in our region to ultimately boost our economy.
This should be done being mindful of our value to the world community as a key component of our decisions and choices.
Which main trends do you observe in the Caribbean right now, likely to impact the work and success of investment attraction and economic development teams in the years ahead?
Working with entities such as The Caribbean Community (CARICOM), the Caribbean Export and Caribbean Association of Investment Promotion Agencies (CAIPA) – the latter of which I now serve as President, there are discussions of different strategies to continue to incite trade, export and investment for the region. In particular, for near shore destinations, the exploration of developing a special economic zone for the BPO industry could be attractive to investors.
Besides the obvious Hotel and Resort Development that is a high priority in the region, in the tourism sector we have already seen an increasing trend of packaging multiple destinations to make it more worthwhile and experiential to the tourist.
Destination hopping in the Caribbean allows the tourist to immerse in multiple cuisines, art, music and cultural experiences. As an example, imagine a tourist purchasing a package to travel to Jamaica, Haïti, Turks and Caicos to finish off in the Bahamas before heading back to the US.
It can be more advantageous and innovative for these destinations to package a multi destination experience to attract new tourists and for the region to compete as a unit with the rest of the world.
A destination marketing strategy such as this will be extremely beneficial to the region as we continue to work together to ensure our economic position and increase our share in investment attraction in the near future.
The other two sectors of growing interest are high tech agriculture and renewable energy.
Which cities, countries or regions do you find particularly inspiring, in how they attract talent or investment, and present their identity to the world?

Costa Rica: this country brand in my opinion is a successful model worth exploring when establishing a country brand.
Rwanda: the country's new initiative with Arsenal and PSG is revolutionary for an African country.
Peru: it is one of the most recognized country brands in the world.
New Zealand: its branding, together with its high scores for ease of doing business, is legendary.
Anything else you'd like to mention?
Despite recent events, Haïti is a beautiful country, rich in history and culture, with great incentives for investors – well worth considering when making the decision to invest in the region. Haïti is truly a "Land with a soul".
Thank you, Tessa.
For latest updates on investment opportunities, follow CFI Haïti on LinkedIn, Twitter and Facebook.
---
Enjoyed our interview with Tessa Jacques Antoine on Haïti, its country branding and how the small island state is working towards attracting investors and talent? Thanks for sharing!