Scope Communications: Consultancy specialising in place branding strategies, storytelling, concept development and crisis management.
Scope Communications specialises in crisis management for places, communication strategies following economic difficulties, political turmoil or natural disasters. Scope has worked extensively with the travel industry in Iceland following the economic collapse of 2008 and the volcanic eruptions in 2010 and 2011, as well as Nepal after the earthquakes of 2015. Scope has worked with clients all over Europe, Russia, Asia, Middle-East and Africa and has an extensive network of experts within economics, diplomacy, tourism development and communication campaigns.
Based in Copenhagen, Denmark
---
Which topics linked to the branding and reputation of places are you most passionate about at Scope Communications?
Brand strategy

Internal Marketing

Influencer Involvement and Digital Strategy

PR and Storytelling Strategies

Innovation and Concept Development

Inclusive Economic Development

Crisis Management
---
Who is leading Scope Communications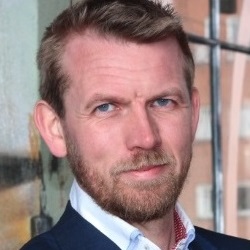 Hjörtur Smárason
Hjörtur is an award-winning branding and communications strategist and co-author of the Place Branding Manifesto. He has worked with a number of cities, regions and countries across the world in attracting talent, investment and tourists and driving economic development. Hjörtur has a background in anthropology, political science and economic development, taught innovation and marketing at Holar University in Iceland and is a popular speaker at universities and conferences all around the world, including City/Nation/Place, WTM, ITB, World Trends Forum, SenseX Africa and more.
Hjörtur has worked on place branding projects in regions like East Greenland, which is the most remote and challenging inhabited region on Earth, and places going through or recovering from crisis, such as Iceland during the economic collapse of 2008 and volcanic eruptions of 2010 and 2011, tourism recovery strategies in Nepal after the earthquakes in 2015, and image and economic recovery strategies for Zimbabwe. Places he's done work for include some of the most innovative cities and regions in the world as well, such as Reykjavik, Oslo and Stockholm in the Nordics, Limburg and Brabant in the Netherlands, as well as a number of other rural and urban areas in Europe, Asia and Africa.
Interview with Hjörtur Smárason | LinkedIn
---
Five hashtags which best describe Scope Communications:
#placebranding #crisismanagement #innovation #storytelling #economicdevelopment
---
More about the company at scopecommunications.dk