Mike Fabricius, Managing Director of The Journey Tourism Advisors based in South Africa, in this interview discusses what place branding and destination marketing really mean. He further presents examples from his work on place brands and his involvement with destinations in Africa and across the world.
Learn about:
Why sector-specific brand strategies are often better to gain competitive advantage, rather than generalized brands for cities or nations;
Which approach the UN World Tourism Association recommends for measuring ROI of destination branding;
The intertwined relationship between place branding and destination marketing;
Different approaches to place brand management;
Different types of partnerships for place marketing and branding.
---
Mike, what do you understand as the 'brand' of places, and which aspect of destination branding is the most important in your consulting work?
Place branding has many similarities with product branding. The general definition that the brand communicates a 'promise of the rational and emotional benefits customers can expect' also holds true for place branding. The difference is that in place branding, delivery of the brand 'promise' is constantly affected by the behaviour and actions of a multitude of stakeholders. Those range from the highest levels of politicians, civilian leaders and business people to the person in the street who walks among and interacts with visitors.
A key difference between branding products and places is that in product branding the value chain is far more controlled and the brand promise can be delivered more consistently.
Consider for example a shoe brand promising 'comfort for aching and tired feet' to a destination brand promising 'an escape to nature'. In the case of the shoe brand, the various quality control and compensation processes rest with company management and employees. Manufacturing, distribution and retailing processes are quality controlled throughout and customers who find the shoes uncomfortable can return their purchases or at least have them replaced.
Delivering the destination brand promise is a different story altogether. Brand credibility is affected by a multitude of interactions, ranging from those in a fairly controlled brand environment – such as a hotel – to others without any brand oversight in the street, on the beach or along the hiking trail.
Although the national brand organisation or tourist board may be given the role of brand custodian, they usually have little or no control over the conduct of the majority of brand influencers.
Environmental destruction, such as poaching, deforestation, littering, disregard for basic sustainable practices etc. could devastate the brand image, even though the destination may possess exceptional natural resources. On the other hand, responsible and sustainable environmental conduct and local success stories can build powerful place images in the minds of current and prospective visitors.
In this age of cyber communication, positive brand conduct can make a powerful contribution to destination prosperity, while there is no escape from destructive behaviour by opinion leaders and citizens.
Place branding is a long-term process of getting as many brand influencers to adopt and commit to delivering on the brand promise, from the high power-influencers that have the biggest media reach, to local communities and citizens.
The biggest mistake destination marketers can make is to consider a nice logo design and slogan as 'job done'. While the logo and slogan are important symbols of a brand identity, they usually have a very limited bearing on place brand credibility.
The actions and conduct of government, business and community leaders are the real factors that affect brand credibility.
You have extensively worked in Asia and Africa. What do the marketers of these places have in common in regards to their approach to place branding? And which are the main differences?
In my experience there is a general lack of understanding among destination marketers of what a brand really means. Few understand that the brand should in the first place represent a reflection of the destination's competitive positioning, i.e. the main concept that makes the destination stand out from competitors and gives potential customers a reason to travel to or invest in a particular destination.
My approach to destination branding is to start with competitive positioning and to develop the brand strategy based on a potentially strong and credible position in the market.
The brand essence and slogan should ideally communicate such differentiated position. It is often not easy to define and establish such differentiation. A sector brand strategy (e.g. a tourism destination brand) is often more effective than an umbrella (cross-sector) nation brand, which could easily become blurred and generalised.
Organisations that grasp the concept of competitive branding usually allocate substantially more value, attention and resources to the long-term brand-building process. They realise that brand building is about more than spending a lot of money on developing a brand strategy, converting that into a marketing slogan and logo design and applying it to official marketing materials.
They understand that destination brand management should be allocated a central location in the destination-marketing organisation, which could vest in the CEO or in a special brand management unit. Such office should act as custodian of the brand. It should proactively canvass a broad spectrum of brand ambassadors to adopt and 'live' the brand; expand the brand communication in a controlled manner and do damage control when the brand image is threatened.
I have found that brand management differs according to governance systems, rather than by regions.
Where the government has more ownership and control over destination resources, brand discipline is generally fairly good, since the government institutions are able to enforce brand application among the organisations and companies that they own and even in the corporate sector. The downside to this approach is that genuine buy-in and cascading of the brand on a voluntary basis is limited and the brand becomes bureaucratised, rather than a 'living' brand that is vibrant and dynamic.
On the other hand, in free-market governance regimes brand application is more creative and dynamic. However, brand partnerships are voluntary and it takes serious effort and resources to obtain stakeholder buy-in in applying the brand.
The ideal seems somewhere in-between – Government taking a strong leadership role in supporting brand development and delivery, and the private sector being properly organised, willing and resourced to participate in brand development to roll out an agreed brand.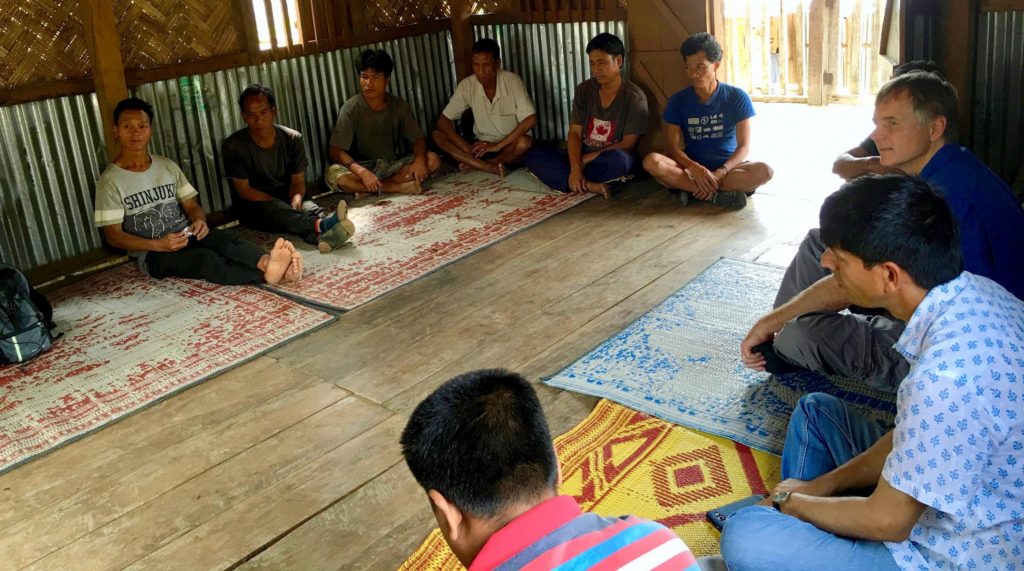 In your view, which is the best way to measure the success of economic development marketing initiatives?
I'm a firm believer in quantitative measurement, supported by qualitative 'opinion-based' research. Such marketing investment often bears fruit over the medium to longer term only and organisations should not expect immediate results.
Economic growth is dependent on many (often external) factors, so one cannot use a single indicator (e.g. visitor arrivals or revenues) to measure return on marketing investment.
For tourism, the UNWTO (United Nations World Tourism Organisation) established some years ago the Tourism Satellite Accounting methodology as a way to extract and quantify the value of tourism in the economy. If the method is applied consistently, it could be a good way to measure the overall change in tourism value creation. Unfortunately it is a complicated process that relies on a range of reliable data inputs, which few destinations have in place. Where the data exist, they are usually collected on a national basis only and the method cannot be applied at regional and local government level.
A practical approach to measuring success of tourism or economic development marketing could be to a) agree on a range of measurable objectives of economic performance, e.g. tourism growth in arrivals, growth in expenditure per visitor, growth in length of stay; changes in seasonality of arrivals, changes in brand recognition, etc. b) based on these agree on a set of indicator ratios per dollar invested in marketing (e.g. additional tourism revenues/arrivals; changes in spread of visitors over the year; average increase in length of stay etc.). These changes should be consistently measured over time to track the real effects of marketing investment.
Unfortunately such measurement is often not easy due to factors such as unreliable base data of arrivals and expenditure in many destinations (this topic warrants a separate debate), the fact that politicians to whom organisations are answerable want to see short-term results, etc.
Effective measurement of marketing ROI is probably one of the most critical, yet weakest areas in destination marketing for tourism and overall economic development. Organisations tend to do a lot of guesswork and sometimes claim successes unduly. Economic development agencies should be encouraged to continuously improve measurement methodologies and processes.
Which are the main differences between working for countries, regions, cities or destinations?
As a rule of thumb I would say the more local the initiative, the more tangible and practical the brand implementation. This does not mean that local marketing and branding initiatives are less complicated – in a multi-stakeholder approach the processes and dynamics are similar. At city or town level, however, local brand-pride and buy-in is in my opinion generally more achievable, as it is easier to demonstrate to people the effect that brand success could have on their immediate working and living conditions.
Your thoughts on the current state of place branding practice and research in Africa? Which trends or developments do you observe? Where are the limitations?
I have no doubt that Africa is the awakening commercial and tourism giant of the world. Having tracked the growth and development of tourism marketing on the continent for more than 20 years, it is wonderful to see how countries and local destinations in Africa are increasingly recognising tourism as a potential force for economic growth and job creation.
Organisations like the European Union, World Bank, UNWTO and others are responding positively to such recognition, by providing technical support to governments and private sector organisations for development and promotion of sustainable tourism.
Africa harbours the roots of human origin and draws people to her soil, she is a treasure trove of mineral and natural resources and still offers the ultimate return to authentic nature and culture experiences. The biggest challenge will be to resist individual human greed and to develop economies along a sustainable pathway with the involvement of broader communities and considering fragile natural resources.
Destinations like Namibia, Botswana, Tanzania and others have made good strides in embedding sustainable management practices in their economic development strategies.
The time has arrived for the 'next surge' in destination marketing – for Governments to not only pay lip service to tourism as an economic force, but to practically place it high on the agenda through resource allocation, political power, public-private partnerships etc.
We need to move from planning to implementation – many of the excellent marketing plans that have been drafted for national and local destinations lie idly on the shelves and are in urgent need of practical implementation.
The only way in which true, sustainable tourism development can be achieved is through a solid partnership between government and the private sector.
I have been privy to the power of such partnership marketing initiatives while working at senior level in post-apartheid Government service in South Africa and have since been a strong proponent of a partnership approach in destination marketing.
Another big part of your work as an independent tourism advisor is to develop tourism destination planning and marketing projects. How do you distinguish between destination marketing and branding?
Destination strategy is about a multi-faceted approach for enlarging the destination's market share.
Branding and marketing should not be treated as separate functions or facets of destination development. How does one market a destination without being able to communicate a strong brand message and well-defined brand identity?
It is similarly futile to develop a brand without the intention or ability to promote it. The same argument goes for product development, human resources development etc.
As indicated above, my approach is to start with the overall competitive strategy – the basis on which the destination will compete and the position it wants to take in the market. Everything else should flow from this. The positioning needs to be converted into a catchy and creative brand essence that is easy to communicate. A marketing strategy should be devised to promote the brand message to selected target markets and segments.  It is all part of an integrated approach.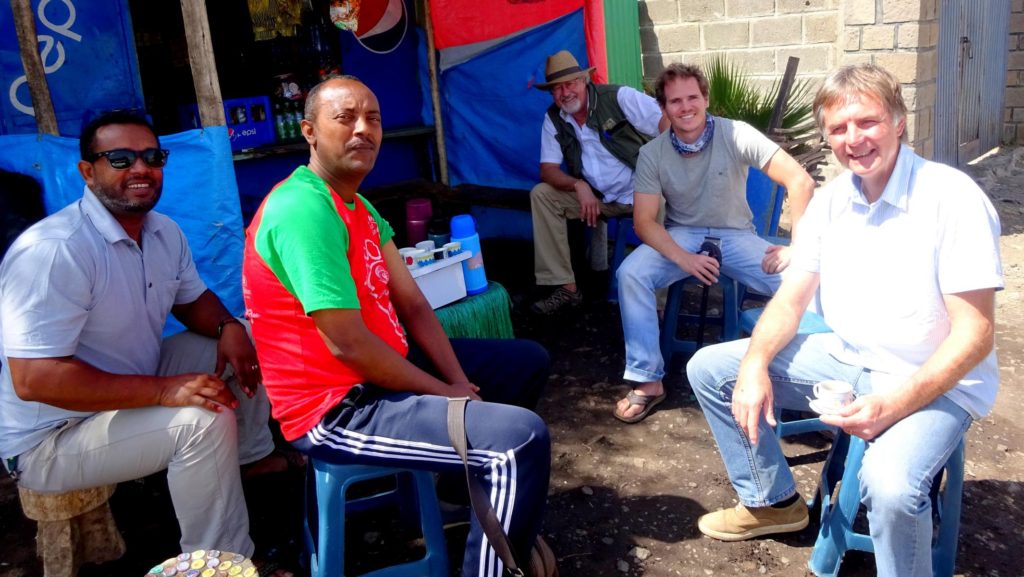 How important are partnerships in destination branding? What types of partnerships are advisable or needed to guarantee destination branding success?
The term 'destination' implies a place where people come from elsewhere. The destination value chain demonstrates that, in preparing for and conducting such visits, travellers are bound to interact with a wide range of parties, from booking their travel to walking the streets, to returning back home. All of these parties influence delivery of the brand promise and as such they should all be partners in delivering the brand. Such partnerships may include:
Public-public partnerships: between the destination marketing organisation/brand company and other government institutions that impact on the brand promise, such as:
immigration (be courteous as the point of entry),
police (look after visitors, support victims of crime, do not harass tourists, etc.),
natural and cultural conservation authorities (adopt sustainable management practices and consider visitor requirements in developing resources),
training institutions (benchmark global quality standards to deliver on the brand promise),
treasury (allocate adequate resources for rolling out the brand), etc.
Public-private partnerships: private businesses have most contact with potential customers, both at a business-to-business and business-to-consumer level. It is extremely important that the government and private sector marketing parties should agree on clear brand messages and should apply and use these consistently. An agreed logo and slogan can play an important role as common points of application for government and private marketers.
Public-private-community partnerships: tourists will at some point interact with locals. The general public should be encouraged to believe in and 'live' the brand. Successful interventions, such as tourism-in-schools awareness programmes and local community tourism enterprise programmes are inspiring and can make a big difference in the way visitors and investors are valued and treated, with positive consequences for the brand image.
Five tips for destination brand managers eager to 'do it right'?
Don't confuse a tourism logo and slogan for a brand. Dig deep and probe all facets of delivering on the brand promise.
Own and share the brand by taking brand leadership and spreading application as widely as possible. Don't be a control freak and try to do it all internally.
Put branding at the centre of your sector. The brand should be at the core of the destination strategy and organisation, and all aspects of the destination experience should ideally be tested against the brand promise.
Think market: consider how your destination is viewed by your current and potential customers and mould your brand accordingly, rather than being fixated on your resources and products.
Advocate partnerships. Although we all desire a huge budget for rolling out the destination brand this is in most instances not feasible; by harnessing the limited resources and efforts of a multitude of destination 'shareholders' a snowball effect can be achieved
Thank you, Mike.
Connect with Mike Fabricius on LinkedIn or learn more about The Journey Tourism Advisors here.
---
Enjoyed our interview with Mike Fabricius on Africa, destination marketing and place brand management? Share and spread the word!