Ah, the delightful city of Helsingborg! Despite Mother Nature's attempt to put on a dramatic (and very stormy) show, nothing could overshadow the city's charm and the impeccable organization of the IPBA conference. Hats off (quite literally, given the wind) to the organizers for crafting such a seamless experience.
The heartwarming welcome with Helsingborg's young talents serenading us on violins, and the deputy mayor offering a vivid stroll through the city's rich tapestry of time, set the tone just right. And let's not forget the grand farewell—a buffet dinner that was not only a treat for our taste buds but also sparked insightful conversations and memorable encounters with fellow enthusiasts.
Amidst the scenic beauty and atmospheric vibes of Helsingborg, the IPBA conference served as the perfect backdrop for vibrant discussions and memorable presentations. Here's my (very selective) takeaway from the many presentations that were offered during the two days of conference.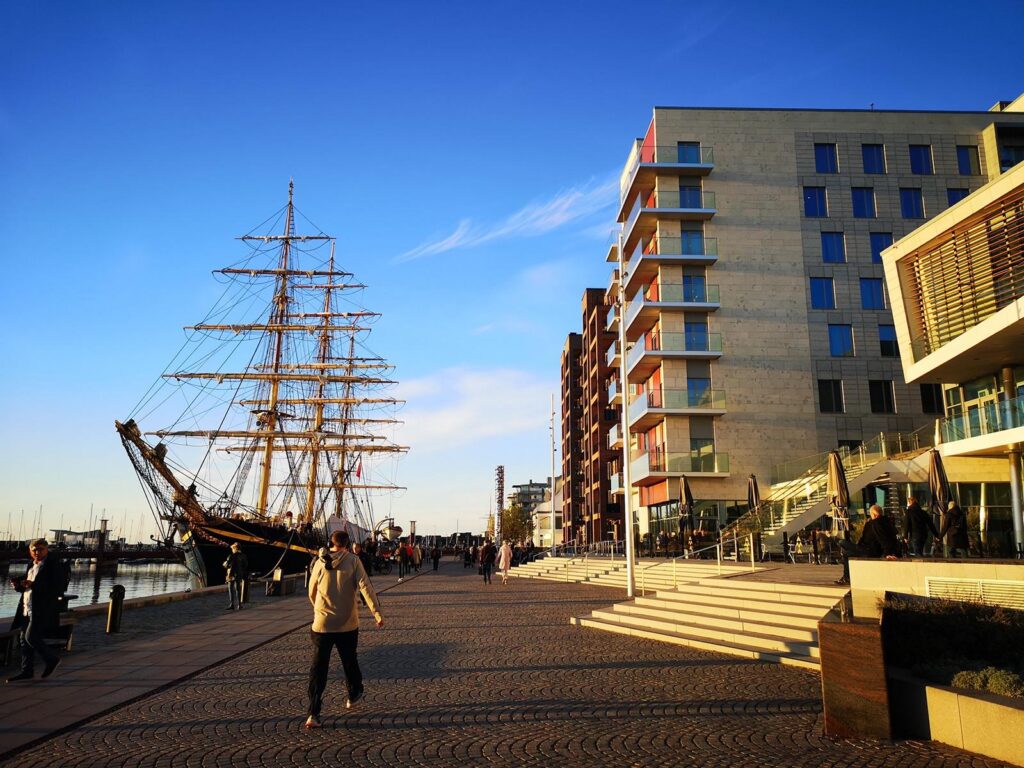 My key takeaways from IPBA 2023
At the heart of the recent IPBA conference: a profound reflection on the essence and future of place branding. As has become a cherished tradition with these kinds of get together, there was an animated debate about its foundational nature, whether it should carve out a niche for itself as a distinct discipline, and its overarching purpose.
One recurring theme was that place branding is more than just a marketing tool—it serves as a unifying cultural expression (Jess Radford, Brand Tasmania), painting a broader picture of its societal implications. This naturally led to discussions about the possible roles "places" might occupy in the evolving metaverse.
A significant portion of the discussions centered on inclusivity and ethics within place branding. This is intriguing insofar as our TPBO expert panel session right now focuses on the same topic (watch this space!), illustrating its importance.
Observations pinpointed its tendencies to prioritize high potentials, talents, and affluent segments, often at the cost of overlooking indigenous populations. This selective approach has inadvertently allowed for a socio-economic gap to widen, with issues like standardization, gentrification, and 'hipsterization' (Adam Arvidsson, University of Naples).
This presents a clear and present challenge:
How can place branding transform into a bridge that reduces the chasm between the privileged few and all others?
Adding to this ethical dilemma was the spotlight on the occasional misuse of place branding for purposes like "Sportwashing" and "Whitewashing." But then, state propaganda is nothing new, just the means might have become more sophisticated.
In today's digital age, the importance of trust and authenticity cannot be overstated. This sentiment resonated strongly at the conference, especially when considering younger audiences who are placing an ever-greater emphasis on authenticity.
Digital outreach presents a conundrum—while specific audiences can be targeted, the vast and sprawling nature of the digital world means unintended demographics might also engage with the content.
The evolution of place branding in a predominantly user-generated content landscape and the foreseeable impacts of social media and generative AI on the discipline drew considerable interest: How will place branders in the future interact with and "feed" AI systems?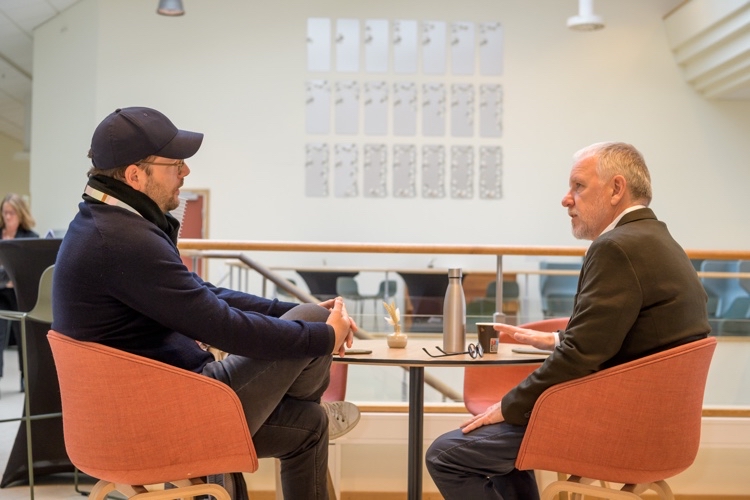 Delving into the profession itself, the conference highlighted a palpable divide between the academic ethos and the on-ground practice of place branding. The waters seem muddied by issues like conceptual confusion, and there was even mention of a possible inferiority complex among place branders (Giannina Warren, Middlesex University). There were calls for more structure in the field, be it through a standardized curriculum, certifications, or quality licensing mechanisms.
Place branders, often underappreciated, are in fact pivotal as cultural intermediaries, shaping the very policy fabric of cities and regions.
No coincidence thus that IPBA presented the Manifesto, a voluntary code of conduct for those involved in place brand development – with Helsingborg City Council and Greater Copenhagen Region among the first to sign.
The conference also ventured into broader terrains. Soft diplomacy was hailed for its power, especially during crises, and country branding was likened to a form of warfare (Nadia Kaneva, University of Denver), with the Ukraine situation cited as a case in point.
Sustainability's narrative is evolving—from being a feel-good, reassuring endeavor in the past (Jens Rennstam, Lund University), it's now morphing into an urgent survival imperative. The call was to move from mere sustainability to a more encompassing regenerative development.
Moreover, the climate crisis was identified as a potential brand-building avenue, and the concept of de-growth was explored as a novel branding objective.
To round off, feedback on the conference itself was mixed. While it presented a plethora of works in progress, there were voices (hello, Martin!) expressing concerns about the lack of scientific rigor and the absence of truly novel revelations, something which certainly reflects my own observations.
My highlights from the practitioner presentations
The work by Brand Tasmania – Little Tasmanian – really stood out in terms of positive impact. Presented by Jess Radford and Linda Karlsson, it is a fascinating example of how place brands can help to empower the disadvantaged (illiterate Tasmanian communities) and reach the youngest generation, at the same time shining as a bridge builder and cultural intermediary between – in this case – the delicate situation of nurses during their official visits of young parents with newborns at home.
In terms of brand perception benchmarking, it is good to see Brand Finance putting its vast network and resources into a new city valuation index, which rivals the few other such studies out there in terms of data points and potential reach. The ranking is based on a global survey of close to 15,000 members of the public – for the inaugural version conducted in April 2023 in 20 countries on all continents – to measure perceptions of the world's top 100 cities.
And the show continues – in Thailand!
Next year's IPBA conference will take place in Thailand, late October 2024. Keep an eye on the official website, PlaceBranding.org for further information and the Academy – learning opportunities offered through IPBA.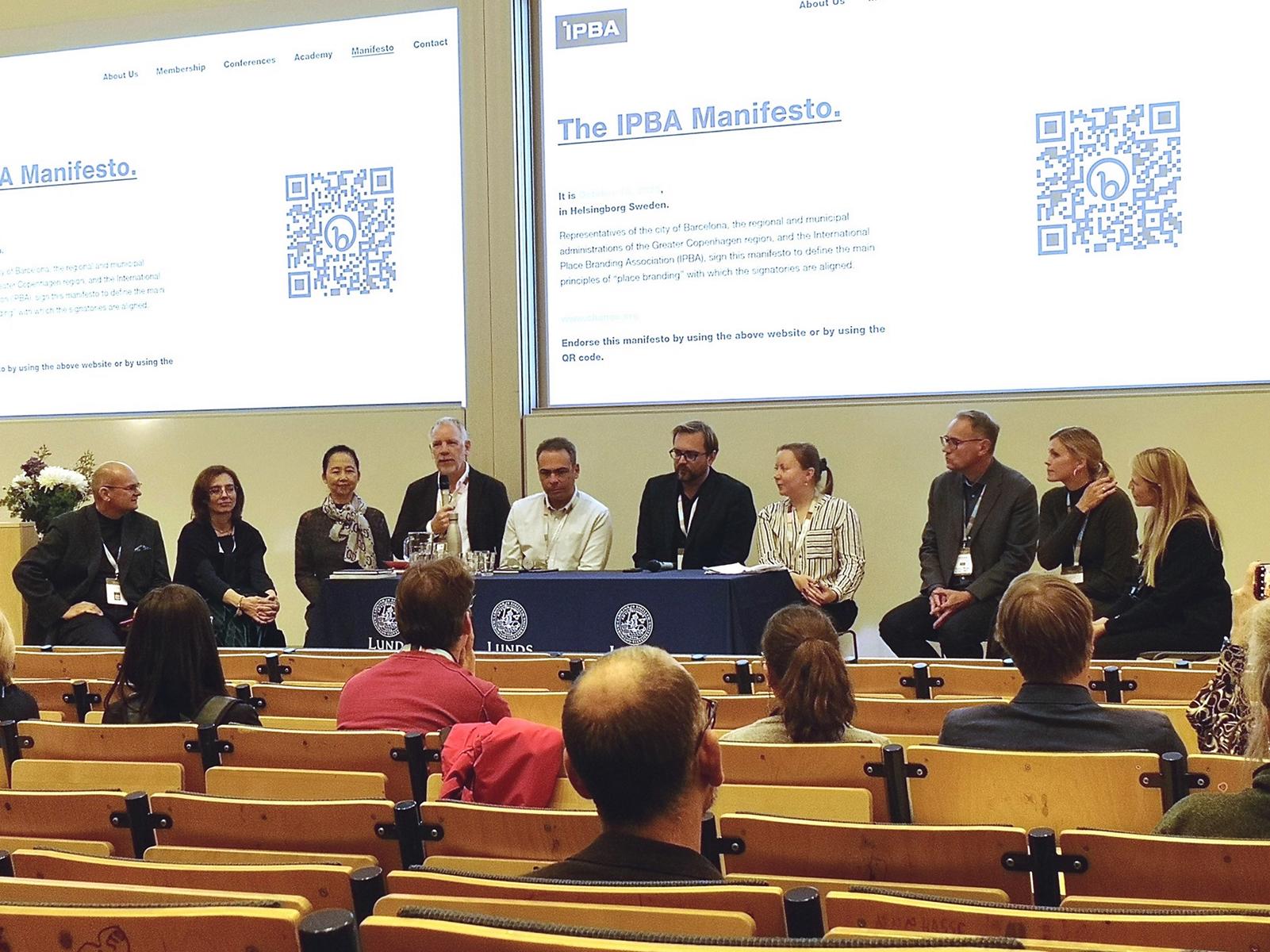 Our readers familiar with the TPBO interview series will recognize most of the place brand scholars in the above picture. All together a who is who of place branding in research and teaching.
So great meeting you again!
A special nod to all participants who have shared their story with TPBO over the years – Emma, Martin, Cecilia, Florida, Jesper, Hong, José, Magdalena, Massimo, Robert, Marta, Konrad, Nadia, Mihalis, Nigel, James, Michael, Olga, Efe, Viriya, Sayaka, Giannina, and Chunying – it was great meeting you and to see your journeys and thoughts evolve. Very much looking forward to future engagements.