Have you ever considered the untapped potential of shopping centers beyond their retail and promotional functions? What if these centers could become more than commercial spaces and truly integrate with the local community?
Join our expert panel at TPBO as it delves into the significance of community engagement in shopping center place branding. Discover how actively involving and understanding the needs of the local community can shape these centers into vibrant and meaningful destinations.
Sharing insights and reflecting on real-life experiences, our panel will explore how shopping centers can support local businesses, foster connections, and create exceptional shopping experiences.
Ready to be part of the conversation? Engage with us on LinkedIn and explore innovative strategies for shaping a brighter future through community-oriented place branding.
Answers in alphabetical order, we have highlighted those with business or speaker profiles and added our own key takeaways from the panel, at the end.
---
Australia | Place branding strategies for shopping centres should start with community engagement. Speak to them, understand what they really need and don't need more of, then use that to inform the experiences, retail curation, positioning and place brand.
For a retail asset, the primary target audience should be the community who live closest. You need to create a place experience and a place brand that resonates with them. If you can get the local community on board, other people from distant locations will follow.
Place brands that prioritize local businesses and support the development of small and medium-sized enterprises to foster a more diverse and resilient local economy.
A place brand is the embodiment of the experience on offer. To deliver great public spaces and amenities in shopping centres that are aligned with the needs of local people, such as play areas for children of different ages.
Feature local talent in events to help foster a sense of pride and connection to the community and create opportunities for residents to participate.
This is effectively bought to life with events, activations and offerings which show you've listened. Shopping centres should partner with local community organizations, such as non-profits, schools, and cultural institutions, to develop events and activities that reflect the interests and values of the local community. Then you'll build a loyal customer base who become your brand ambassadors.
Seek community input and feedback: Shopping centres can seek input and feedback from the local community through surveys, focus groups, and other forms of engagement. By listening to the needs and concerns of residents, shopping centres can develop branding strategies that are aligned with the values and priorities of the community.
---
2thinknow Data Innovation Agency
Australia | Shopping centres need to be destinations for the experience. In our 2thinknow city benchmarking data, this varies greatly among cities worldwide. However, case studies and data indicate experiences that embrace families and are both social and commercial remain the best way forward.
Cities in Spain, the US and UAE remain good at this – as do larger centres in Queensland Australia, where we are based. Such experiences should be based on an appeal to actual demographic data, not what is perceived as 'cool' or 'hip'. Data should drive decisions and innovation, in our view.
---

Argentina | Developing commercial areas or building shopping centres could add value to a location and its community. Kotler called it "Marketing of attractions", one of four strategies in place branding that, if well planned, could increase positive perceptions of a place's image, enhancing its reputation and brand.
Particularly in small towns or cities, a shopping centre can be the main driver for economic activity and be a magnet for surrounding areas. Inside shopping centres, the construction of common areas for coffee, lunch and entertainment could be an engaging experience for customers that adds value to retail shopping. Of course, first, there must be an evaluation of the location/city and its community, an analysis of the different segments to define a target audience and set objectives, as in any marketing strategy.
---

Brand Tasmania | Speaker profile
Australia | It is hard, and globalization is not our friend in this. If the shopping centre is devoted to local entrepreneurs, it can be an excellent and natural opportunity for place branding and placemaking. If it is a paint-by-numbers collection of international brands and franchises, it is going to feel like nowhere.
Maybe there is an opportunity for a local architectural voice, so it can at least be pretty.
---
Poland | If this is meant to be an addition to the marketing strategy, then it will come out similar to greenwashing. Social inclusion needs to be an integral core value of the whole concept and start at the design stage of the project, not at the implementation stage of the marketing strategy.
---
Italy | If place branding is conceived as a process intertwined with shopping centre planning and development, it can represent the modality to place community engagement at the centre stage. Building, expanding, or rejuvenating a shopping centre needs a feasibility and impact assessment that should involve the local community. The shopping centre may provide multifunctional spaces and diverse services and be an aggregation point for the neighbourhood, so it should be thought of and designed with the support of locals living in the area.
For these reasons, shopping centres should be considered an integral part of neighbourhoods, and place branding for shopping centres should be envisioned as an internal branding effort involving the local stakeholders in thinking, designing, planning and implementing shopping centre projects.
---
USA | Shopping centers can focus on delivering against an outstanding community need in a way that is consistent with the community's brand promise. An overly simplistic example is if a community promises to be "family-focused", the shopping centers would be designed to facilitate the realization of the promise and seek to attract stores that support it.
---
USA | Shopping centers are not community centers. I see shopping centers as detrimental to healthy place development. A robust retail development requires foot traffic. Shopping centers do not necessarily encourage individuals to walk, limiting their exposure to opportunities within the center.
---
China | Shopping centres are important venues for community residents. When branding a shopping centre, the target audience is the community nearby. Promoting retailing in shopping centres does not mean promoting the products and services there. What is more important for branding a shopping centre is to create a homely welcoming atmosphere for the residents and make the centre an integral part of the daily life of the local community.
Community engagement here can include: hearing the voice of the needs of the community, celebrating the rituals and festivals with the community in the centre, creating activities and events for word-of-mouth communication among community members, giving benefits to the community members on certain conditions, and so on.
---
Colombia | Shopping centres are places where the community meets and builds relationships, identity and community.
---
Poland | By providing physical space where community members can meet and work on diverse projects together by subletting the space to NGOs on preferential conditions and providing space for art and culture.
---
Key Takeaways
Understanding the needs and desires of the local community is crucial for creating experiences and retail offerings that resonate with them.
Shopping centers can become gathering points that foster relationships, identity, and community by providing physical spaces for community members to meet, and engage in art and culture.
Incorporating local businesses and small and medium-sized enterprises can contribute to a more diverse and resilient local economy, creating a unique sense of place and supporting the development of a thriving community.
Place branding for shopping centers should involve community input and feedback through surveys, focus groups, and other forms of engagement.
---
With thanks
to the panel of industry leaders for sharing valuable insights on how shopping centers can boost community engagement in addition to providing retail opportunities.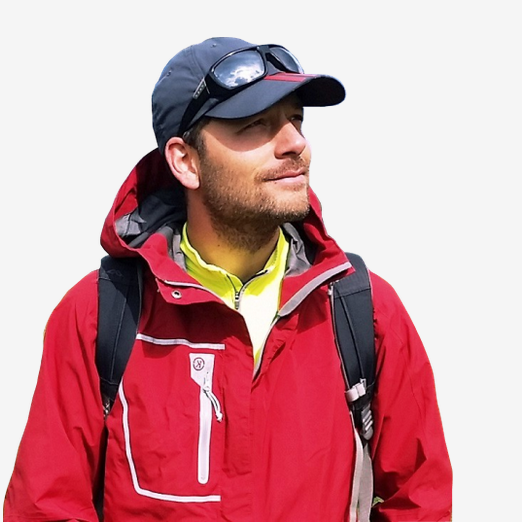 The panel comes together around three times per year by invitation of Dr. Florian Kaefer, publisher of The Place Brand Observer.
With over a decade of experience in place branding and reputation management, Florian is a recognized expert and thought leader in the field. Through his articles and interviews, he provides insights into the latest trends and developments in place branding, as well as practical advice.
Follow Florian on LinkedIn or visit his website to stay up to date with his work. Florian is available as a speaker.