Louise Juhl, Director of Marketing & Communications at Copenhagen Capacity, in this interview tells us how the Greater Copenhagen region attracts international talent, business and investment. She also discusses the challenges involved in cross-border city region branding, and why sustainability is a key part of Copenhagen's city brand success.

Our interview with Louise Juhl is part of a special series with speakers of the Nordic Place Branding Conference in Copenhagen, March 7th, 2018.
Learn about:
What attracted Louise Juhl to working for Greater Copenhagen;
The main challenges of marketing a region which includes areas of two countries;
Which talent attraction and retention strategies Copenhagen uses to gain and maintain competitive advantage over competing cities such as Berlin, Stockholm, Dublin or Hamburg;
Pitfalls to avoid when marketing a city region;
Advice to economic development professionals on how to build a strong city brand;
How Copenhagen's sustainability performance has benefited its competitiveness and reputation.
---
Louise, your experience in Marketing comes from different fields. What is it that makes working at a political platform like Greater Copenhagen interesting for you?
What attracted me to Copenhagen Capacity was working for a bigger purpose; that I could help make a difference for both Greater Copenhagen and for Denmark.
Additionally, I knew that my commercial background could benefit Greater Copenhagen. For years, I have used hardcore marketing to sell products. And selling is ultimately what we do at Copenhagen Capacity; we sell Greater Copenhagen to the talents in Colombia looking for new opportunities, or to the company in the USA ready to expand its business.
By putting a commercial spin on the world of politics, we have changed the way we promote Greater Copenhagen; we have become more digitalized and more targeted in our communication.
What are the biggest challenges of marketing a destination that joins the regions of two countries?
Place branding is traditionally focused around cities and nations. By shifting the focus, we are challenging the norm.
However, we believe we are highlighting an important truth: that Copenhagen is surrounded by both Danish and Swedish municipalities offering leading businesses, exciting job opportunities, top universities and respected research facilities.
In other words, Greater Copenhagen offers companies, investors and talents a world of opportunities. And because Denmark and Sweden are used to collaborate and share the same Nordic values, it has been easy to establish the Greater Copenhagen brand. Our international audience respond positively to the brand, which seems to make perfect sense to them.
Still, it can be a challenge to navigate in two different political environments with stakeholders that have different ways of working, and different ways of making decisions. And naturally the fact that we also must think Denmark and Sweden – on a state level.
Finding the right level of hierarchy in our branding – whether that being Sweden/Denmark, Greater Copenhagen or even a municipality within our metropolis – can be challenging.
What characterizes Greater Copenhagen and why should investors, businesses and talented individuals feel attracted?
The DNA of Greater Copenhagen is collaboration. Collaboration between Denmark and Sweden, private and public partners and industries joining forces to boost innovation.
As an example, Copenhagen Capacity facilitates a cluster of municipalities, hospitals, universities, patients and companies that all work together to test and develop new healthcare technologies. This combination of flexible networks and smart thinking makes Greater Copenhagen perfectly qualified for developing new solutions.
Besides that, we use Scandinavia's and Copenhagen's positive brand images to differentiate Greater Copenhagen. The idea behind our campaign concept 'There is more to our happiness …' is to redefine the perception of soft values, such as happiness, freedom and equality, so they are seen as competitive factors that make Greater Copenhagen an attractive place for doing business and building a career.
For example: we have an exceptional work-life balance with time for both our children and careers, but we also have some of the most efficient and hardworking employees. Bicycles are the all-time preferred way to get around the city, but we are also one of the world's most digitized countries.
So, in conclusion: 'There is more to our happiness…' – also from a business perspective.
Which European metropoles does Greater Copenhagen principally compete with for attracting new businesses, investment and residents? And which policies are used to retain talent and companies? 
We mainly compete with other European cities of similar size and culture, especially Berlin, Stockholm, Hamburg, Dublin and Amsterdam-Rotterdam.
When it comes to retaining talent and companies, we see a trend where companies are moving to the regions that offer the best talent pool.
To keep companies and jobs in Greater Copenhagen, we therefore help local companies attract the talent they need. More specifically, we develop digital campaigns in close partnership with local companies and organisations, providing them with exposure to international talent and investments.
Furthermore, we facilitate matchmaking events between international students and companies in Greater Copenhagen. And we collaborate with different universities that are working together to keep international students in Greater Copenhagen.
Scandinavian countries and cities have shown a good deal of innovation in their place marketing campaigns, often showing a strong sense of humor. Where do you find all those fresh ideas, and how do you make sure your campaigns are original, and innovative?
Besides keeping up with the newest trends in digitalization and marketing, the best word to describe our source of inspiration is empathy. In all we do, we try to understand our audience, so we can connect with their minds, hearts and senses.
As an example, we set out to attract foreign IT-developers earlier this year. Knowing that many IT-developers use their spare-time on computer games, we decided to collaborate with Denmark's largest eSport-event that reached a global audience of about 10 million people. During this event, we introduced viewers to Greater Copenhagen through a special gimmick created in the audience's spirit: an online coding-challenge named Codenhagen where visitors could answer fun facts, written in coding-language, about Greater Copenhagen.
By knowing our audience, we managed to find their preferred channel and communicate to them in their preferred language.
From your experience, what are the biggest pitfalls in marketing a city region, aimed at attracting investment and talented individuals?
Again, I would say that the biggest pitfall is forgetting your audience. Are you talking to a mom looking for a safe place with great activities for her children? Or are your audience a young student looking for new adventures and an exciting city-life? It makes a world of a difference.
Secondly, I believe it is a pitfall to get too caught up with what others are doing in the same industry. I have always found inspiration in other industries and from people who do something completely different from myself; when I was branding luxury furniture in my previous job, I looked at the tech industry or the industry for smart city wear.
If you look too much at people like yourself, everybody ends up looking the same. As city marketer, you need to think like a start-up, trying to enter an already noisy and cluttered market. To break through, you need to differentiate yourself. And the first step is to find your voice and DNA.
As a speaker at the upcoming Nordic Place Branding conference in Copenhagen this March, which aspects of your work with Greater Copenhagen will you share with the audience?
I will take the audience through our digital transformation. Doing so, I will introduce our digital campaign-concept where we use social media, user-data and targeted content to "sell" Greater Copenhagen's business propositions to an international audience of talents, investors and companies. To illustrate this, I will present concrete cases from previous campaigns.
Imagine a team of economic development professionals of a large, developing city approaches you at the conference, asking you for advice on how to build a strong city brand – like Copenhagen. What would you tell them?
I would tell them always to remember their stakeholders. As mentioned previously, Greater Copenhagen was built on a close dialogue with politicians, local authorities, companies, organisations, knowledge institutions and citizens. By getting their buy-in, we made sure that all our stakeholders felt ownership of the Greater Copenhagen brand.
From there on, my advice is to make mistakes, learn from them and adjust. You can't be too afraid to fail, and you shouldn't lose momentum. The moment you do; you need to take bold chances and learn from them.
Find your DNA and be true to it. You cannot brand a place on something it is not. When we highlight that collaboration, innovation and sustainability characterize Greater Copenhagen, we use concrete cases to back this up. That is also why we use the words such as happiness and livability. If your brand is not credible, it will quickly fall to the ground.
Copenhagen has shown strong leadership in urban sustainability, which earned it a favorable reputation internationally. Does demonstrable commitment to sustainable development make attracting investment and talent easier, in your experience?
The short answer is yes. Copenhagen has a vision of becoming the first CO2 neutral capital by 2025; this political vision signals to businesses everywhere that the government is committed to taking bold actions. Consequently, foreign companies know that Copenhagen is a great place to test new green solutions, as the government is ready to invest in the technologies needed for Copenhagen to reach its goal.
Copenhagen's sustainable image helps attract talents who want to have a positive impact on their environment and be a part of a city that represents the same.
How is Greater Copenhagen contributing to the sustainable economic development of the region?
We believe we can contribute to a sustainable economic development if we create a strong foundation that unities municipalities, companies, industries and people. The Greater Copenhagen strategy builds on this belief: that we are stronger together than as individual regions and municipalities.
As an example, when we asked competing companies to come together in joined industry campaigns, they hesitated at first. However, they quickly realized that it would benefit them all if they had a stronger talent pool, instead of competing for the same talents.
By facilitating new networks and creating unexpected partnerships, we make sure our industries and companies have a larger international impact and a stronger voice.
Thank you, Louise.
Connect with Louise Juhl on LinkedIn or learn more about Copenhagen Capacity here.
---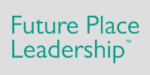 This interview forms part of a special series with distinguished speakers at the Nordic Place Branding conference in Copenhagen (Denmark), March 7th 2018 – organized by Copenhagen Capacity and Future Place Leadership.
---
Enjoyed our interview with Louise Juhl on how Copenhagen Capacity helps the Greater Copenhagen region attract international talent, business and investment? Spread the word!