Sustainability in tourism is a shared effort. While there are a lot of expectations – and opportunities – for DMOs and service providers to strengthen destination sustainability through their practices, strategies and operations (as we discussed in our previous post), how can travelers contribute towards a positive change?
More specifically: how can destination management, branding and marketing help to encourage tourists to slow down, to think about their impacts and change their behaviour, to support a more sustainable tourism as visitor numbers bounce back to (or exceed) post-COVID levels?

Below the answers of our panel of leading place brand thinkers and doers (in alphabetical order –  highlighted respondents are available for consulting, research, or as speakers).
---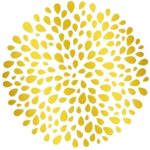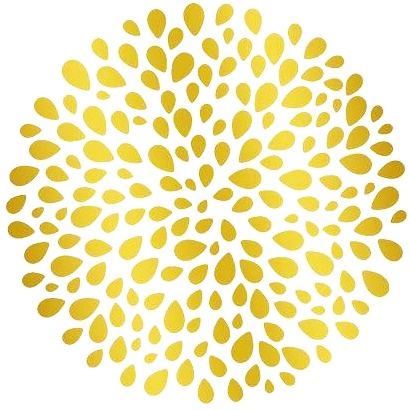 In partnership with the Sustainability Leaders Project: sharing and celebrating success stories of sustainable tourism leadership since 2012.
---
Our key takeaways:
Showcase the cultural and natural heritage of the destination and explain the value it holds for the host community, so that travellers can be sensitive to local customs and the environment.

We all are now accustomed to responsible behaviour at home, owing to the COVID-19 restrictions. This behaviour can be replicated at the destination too, with clear and strict instructions provided by the DMO.

Destinations should focus on promoting slow travel, which can help the local economy and reduce the risk of spreading infection.

As tourists have their own reasons and liberty to travel, at the end of the day it is the responsibility of the policymakers to establish checks and controls.

Treat tourists as 'temporary citizens' of a destination, with rights and obligations

.

Run a destination reputation enhancement campaign t

o showcase that your city, region or country is serious about health and safety.

Be aware and communicate that visiting your destination community during these times is a privilege, not a birthright.
This is just a snapshot of the very intriguing and insightful answers from specialists around the world, which you find in full length below.
---

Start slowly. Educate visitors (and re-educate locals) about what makes a place special, and why people should value it and respect it.
Leverage social media as a key tool to create a dialogue with your audiences.
---

On the one hand, the current situation will be an opportunity to understand what offers the destination really wants to promote. The closure due to the pandemic brings this possibility, to review objectives, metrics, strategies, and offers. In fact, it is not a possibility, it is a necessity.
This revision of prerogatives may point to new directions, new offers, and even new positioning. It is up to the place brand to clearly establish its promise and its offer, and in that sense, aim for more sustainable behaviour. Firstly by the place brand itself and its community, and then to promote more sustainable behaviour by the visitor.
---

Soydanbay Consulting / Speaker
Personally, I do not see a scenario in which the demand for tourism will be even higher. It will be more varied, though. People will be looking for a broader range of tourism products. From that standpoint, destination marketers probably won't need to create a necessity like encouraging tourists to slow down. I foresee that necessity will emerge naturally from the zeitgeist of the 2020s. Open-air activities such as hiking and skiing will rise in popularity.
If that's true, marketers could achieve their goal of supporting more sustainable tourism by promoting new, slightly isolated places such as cottages, castles, ranches, and even yurts.
---

There is plenty of information about the concept and practice of 'demarketing' that includes a focus on demarketing places. However, governments will probably need to lead on this.
From my own experience living in Corfu, while I have heard of many potential travellers who have postponed their holidays until 2021, others are making comments such as "we'll swim there if we have to", and "fingers crossed we can travel on …." naming their currently booked travel date.
I doubt anything a destination manager can do would stop or slow down these types of tourists. The number of people flouting lockdown in various countries by flocking to beaches and places of interest during good weather has rather shown that some will do just what they want to do, unless the government steps in, and then others will ignore the regulations set for everyone's public health protection.
---

Scope Communications / Speaker
We should expect the bounce back to be far from reaching previous numbers, and the needs and demand of tourists to be different.
Destinations should focus on slow travel, keeping each tourist longer within the region and hence getting more value out of each customer than before. At the same time, that behaviour minimises the risk of contagion and impact on the environment.
---

I have some doubts that tourism will have a higher demand once the borders start to open up since the recovery will take time to return to previous levels. However, I do believe that tourists, if they have the ability, will follow their own interests and may not slow down much. They either will go and visit a place or they won't.
I think one way to decrease their impact, for example, is to convince tourists that visiting coastal cities by cruise ship is not the best strategy. Eliminating cruise ships in certain coastal cities would contribute to having a more sustainable tourism.
---

While I believe tourism demand will not completely recover until a vaccine is ready, I would strongly suggest focusing the destination brand story and promotion on:
Making sure potential visitors are aware of the safety of the destination.

Strengthening the message of the destination's commitment to sustainability (economic, social, and environmental) and the need for visitors to adopt a sustainable and respectful approach to their visits as 'temporary citizens' when visiting the destination.

And develop a destination management approach based on sustainability.
---

In a nutshell, tourism destination branding and brand marketing need to be serious about the challenges places will face in opening up again; by which I mean being accurate, measured, realistic and honest in their assessments of what is safe to do and offer, and communicate with known or potential market audiences with these requirements on top of their mind.
More specifically, it means DMOs working with providers in the place to plan a gradual, safe, opening-up as lockdown restrictions are eased; understanding what the new levels of capacity will be if social distancing and other forms of a safe gathering are being continued, being realistic about safe access to the destination by public transport – rail and air in particular, and the limitations those services will be operating under for some time.
And being very clear in communications with tourists about these changed circumstances, e.g. opening does not immediately mean a return to full capacity; not all of you may be able to come or be allowed in, and we have a duty to care for your safety and the safety of our staff.
So, in brand strategy terms, places need to communicate a changed brand offer that will evolve gradually over time, to become something quite different, a brand offer that will be experienced in a more managed and controlled way; and a brand that favours careful, realistic people who are serious about their and others' health and how they treat and behave in the place of the brand offer.
---

For the love of place / Researcher profile
I am hesitant to put too much responsibility on the shoulders of the tourists themselves. Changing one's behaviour is hard – especially when it is related to lifestyle choices like tourism often is. Many people express part of their own identity through travelling, whether they are aware of this or not.
Also, often travel is meant for recreation (active or passive), and not meant to be the result of yet another large-scale independent research project about the most sustainable way of behaving.
---

Brand uniqueness and manage supply and demand (marketing).
---

In the first phase of re-opening, tourism will be highly regulated. The government and DMOs should use this power to influence the way tourism develops. This can be through financial support for those areas of tourism the place wants.
The other aspect is the behaviour of visitors. We need clear goals, what kind of behaviour we want, and guidelines for the tourists. We also need a tool-set of nudges and ways to get tourists to behave in this way during their visit.
---

I think a highly specific expression of local culture is important. If we're explicit about who we are, it can also be an invitation.
Some of us travel badly. We're boors at home and we're boors away. Maybe there's nothing we can do about those unfortunate few.
Most of us travel to hear new languages, to eat new food, to understand new customs, to understand the local rules and rituals. Feeling and acting like a local, for a while, is the best sort of travel but we have to make it easy and fun for people.
---

Yellow Railroad Consulting / Speaker profile
The key lies in destination management – and destination management planning – not in destination branding or marketing. Destinations need to decide what kind of tourism they want, plan, and build for it, in terms of the infrastructure and visitor experiences they put in place or permit. Only then, can we set up branding and marketing, and influence visitor behaviour.
Other than that, local 'educational' campaigns targeting visitors after they have arrived can help influence their behaviour – such as asking visitors not to walk in environmentally fragile areas or disturb wildlife, providing advice on culturally sensitive behaviour, or warning them of the iniquity of orphanage tourism, and so forth.

---
I agree that there will be a push towards going back to travel, but I wonder if it will be a return to tourism as we know it, or simply a return to travelling (which are two different things).
I am sure there will be a return of travel, but not sure about tourism. The difference between this crisis and other crises – such as the financial crisis in 2008, 9/11 and the oil crisis in the 70s – is that it is not only economic and financial, but this is a crisis which has an effect, and will so doing in the future as well, on the cultural, sociological, and political landscape of the place.
---
It's assuming the voice of the resident. While there will always be those that are ignorant of the feelings of locals, I believe that this moment in time has made many people more respectful of those around them.
Destination marketers need to take advantage of that sentiment and reinforce those feelings. The Palau Pledge is clearly a step. Signs on the beaches of Gulf Shores and Orange Beach, Alabama encouraging visitors to "Leave only Footprints" is another.
---
In my view, an important function of place or destination branding is to provide new narratives that can drive behavioural change that in turn supports sustainable tourism. In the present moment, such narratives should reformulate what it means to be a tourist and how tourist destinations could be organised, with reference to the responsibilities and rights of visitors and residents.
I believe that tourism needs to regain some of its luxury statuses and be considered as a treat, rather than a human right.
---
Micro-tourism is a great approach: it is 'pocket tourism' near home. If you go exploring your local area, you will find spectacular things that are 'micro' but their impact on your experience is exciting and different.
This is what the coronavirus brought and promoted: focusing more on personal and emotional experiences.
Or, as the saying goes: "Good things come in small packages".
---
Responsible marketing – Have a responsible approach in the marketing and promotion of a destination and create guidelines for your stakeholders. One could give guidelines to everyone that is marketing and selling trips within and to the destination by using pictures that do not show people doing something irresponsible, crowded places, not standing on a cliff, off-road driving, not drinking from plastic bottles, etc.
Tourism pledges – Create a pledge/promise for a travel behaviour in that destination that is visible to all travellers – be creative in this approach. Travellers want to be responsible but many times they don't know how to or are not familiar with the rules of that place, so pledge is something that helps you give a guideline. In that, it is also important to keep all stakeholders involved in sharing the pledge and follow with good examples.
Quality & environmental systems – Highlight the stakeholders and operators that are doing an exceptional job in quality and environmental controls, as they are the ones that have a positive impact on your destination. Also, provide them with marketing tools to specifically target travellers.
---
I think that we do not need to regulate market-driven things – prices and availability are those regulators that could help in avoiding overtourism. Nevertheless, sustainability could become the main theme of advertising campaigns (as a minimum).
---
I do not think that there will be a higher demand for tourism. Tourists will appreciate what they have and more so, for natural resources and sustainability. Destinations will have to put in value products such as nature, heritage, and treat tourists as temporary locals.
---
We are in a time of change, we have all had to make changes, that probably makes it easier to establish new rules of behavior in destinations. It is time to accelerate the imposition of new rules of behavior.
---
Previous questions answered by the panel here.
You'd like to ask the panel a question? Get in touch!
---
Enjoyed this snapshot of expert views on how destination managers and marketers can influence visitor behaviour and encourage responsible travel, as part of their effort to promote sustainable tourism and destination sustainability? Thanks for sharing!